by Jeremy Gibson…
In 1998 the International Ice Hockey Federation and the National Hockey League came together to forge a bold new initiative – allow NHL players to participate in the Olympic Games. For many this was a dream scenario. Fans loved the idea of witnessing a best-against-best world tournament, something not seen since the NHLPA fabricated Canada/World Cup series. For players, it was an opportunity to represent their country on the grandest stage in sports, and play for a prize that very few hockey players own – an Olympic gold medal. For Canadians, it represented our best shot to reclaim Olympic hockey glory, a feat not accomplished since 1952.
But there were other groups who were not as thrilled about the NHL's participation. For NHL coaches, trainers, and general managers, the "dream" initiative brought with it a number of new difficulties during the course of the season. One such challenge was a compressed schedule, caused by the league shutting down for three weeks in February to accommodate the Games. Suddenly an 82 game season was squeezed into a 24-week stretch instead of the customary 27-weeks. Fewer off days meant fewer practices and a higher level of fatigue. A second impact was the addition of more games to the schedule for those elite players who would represent their countries. Additional games would substantially increase the risk of injury to the players that teams could least afford to lose. Finally, the Olympics posed a psychological challenge to NHL clubs in two ways: would a three week layoff impact momentum for teams or players, and would players experience a letdown upon their return to the NHL? Playing in a gold medal game in front of hundreds-of-millions of viewers is obviously much more thrilling than playing in Atlanta on a Wednesday night in front of a few thousand.
With the NHL on the verge of shutting down for its fourth Olympic Games, the debate still rages today about whether the league's involvement is good or bad. There's no doubt the excitement level and buzz around hockey is second-to-none these days, but what if the Olympics threatened a team's chances to win the Stanley Cup? Would the excitement abate?
To see if the Olympic Games have had any impact on NHL teams, I studied data from the three past Olympic years (1998, 2002, and 2006). Looking at each country's Olympic roster I was able to determine how many players each NHL team sent to the Olympic Games from its active roster. Then I analyzed where each team finished in the NHL standings and how they performed in the playoffs. The hope was to determine if a 3-week NHL shutdown, a compressed schedule, and extra games for a large number of players in any way impacted the prospects an NHL team had of winning the Cup. The table below summarizes the findings, showing the teams that sent the most players to the Games. For comparative purposes the Stanley Cup finalists are shown in grey.
1998 - Nagano Olympics

Rank

Team

Olympic Players

Regular Season

Playoffs

1

Philadelphia Flyers

9

3rd - East

Lost 1st Round

T2

Colorado Avalanche

8

4th - West

Lost 1st Round

T2

Pittsburgh Penguins

8

2nd - East

Lost 1st Round

4

Chicago Blackhawks

7

9th - West

-

T5

Anaheim Ducks

6

12th - West

-

T5

New York Rangers

6

11th - East

-

T13

Detroit Red Wings

4

2nd - West

Won Cup

T21

Washington Capitals

2

4th - East

Lost Cup Final
2002 - Salt Lake City Olympics

Rank

Team

Olympic Players

Regular Season

Playoffs

1

Detroit Red Wings

10

1st - West

Won Cup

T2

Colorado Avalanche

7

2nd - West

Final Four

T2

New York Rangers

7

11th - East

-

T2

Toronto Maple Leafs

7

4th - East

Final Four

T4

Chicago Blackhawks

6

5th - West

Lost 1st Round

T4

Edmonton Oilers

6

9th - West

-

T4

Philadelphia Flyers

6

2nd - East

Lost 1st Round

T4

Pittsburgh Penguins

6

12th - East

-

T4

San Jose Sharks

6

3rd - West

Lost 2nd Round

T23

Carolina Hurricanes

2

3rd - East

Lost Cup Final
2006 - Turin Olympics

Rank

Team

Olympic Players

Regular Season

Playoffs

1

Colorado Avalanche

11

7th - West

Lost 2nd Round

T2

Detroit Red Wings

9

1st - West

Lost 1st Round

T2

New York Rangers

9

6th - East

Lost 1st Round

T2

Philadelphia Flyers

9

5th - East

Lost 1st Round

T5

Ottawa Senators

8

1st - East

Lost 2nd Round

T5

Vancouver Canucks

8

9th - West

-

T25

Carolina Hurricanes

3

2nd - East

Won Cup

T25

Edmonton Oilers

3

8th - West

Lost Cup Final
There is an obvious pattern in both 1998 and 2006. In '98, of the six teams that sent the most players from their active rosters to the Games, three missed the playoffs and three lost in the first round. More stunning is the fact that all three first round losers were legitimate Cup contenders, stocked full of superstars such as Eric Lindros, Joe Sakic, Peter Forsberg, Patrick Roy, and NHL scoring champion Jaromir Jagr. Those teams combined to send a total of 25 players to Japan, and maybe it was the added competition that aided their downfall. On the other hand, the eventual Cup final pitted Detroit against Washington. While both had very good regular seasons, neither team ranked in the top half of players sent to the Olympics. Perhaps the relatively fresh legs helped them in their respective runs.
The same story played out in 2006, with the top player providers falling victim to an early playoff exit. This time the eliminations were more pronounced with the top seeds in each conference failing to make it past the second round. Detroit, who sent nine players to Italy, was stunned by the 8th seeded Edmonton Oilers, while Ottawa, a provider of eight players to the Games, fell to Buffalo in round two. In fact, none of the six top Olympic roster providers tasted playoff success, as all six failed to advance to the conference finals. And again, just like 1998, the last teams standing were comprised of mostly non-Olympians. Only six Hurricanes and Oilers went to Turin, or about half of what Colorado provided on its own. Armed with a bonus three-week mid-season break, those teams appeared to have more gas in the tank in April and beyond.
The 2002 season, however, tells a different story. Two aging Detroit Red Wing superstars, Brendan Shanahan and Steve Yzerman, helped Canada erase 50 years of Olympic hockey futility, outlasting the USA in the gold medal game. That American team had two of its own aging Detroit Red Wing superstars – Brett Hull and Chris Chelios. Six other Red Wings participated in the Salt Lake Games: Dominik Hasek, Sergei Fedorov, Igor Larionov, Nicklas Lidstrom, Fredrik Olausson, and Tomas Holmstrom. Most of those players were on the downside of their careers. Yet that Red Wing team, full of veterans, survived the Games and went on to become Stanley Cup Champions. Similarly, Colorado and Toronto (yes, the Leafs!), both in the top four Olympic providers, made the conference finals. In other words, what happened in 2002 was almost the exact opposite of what happened in '98 and '06.
But consider where the Games were played that year, and the results do not seem as surprising. While the 1998 and 2006 Olympics were in Asia and Europe, 2002 took place in Salt Lake City, meaning the Olympians avoided the travel, the time change adjustment, and the culture shock that greeted athletes in Nagano and Turin. There was no need to acclimatize to a different country, play the tournament, and then re-acclimatize to life in North America – all in a few weeks. Athletes are very routine-oriented, with strict fitness and nutrition programs during a season. Playing in North America meant only minimal interruption to those routines. Not only does this help explain the success of Detroit, Toronto, and Colorado in 2002, it also gives some hope to the San Jose Sharks this season.
Barring injuries, this is the breakdown of NHL club participation for the Olympics in Vancouver:
2010 - Vancouver Olympics

Rank

Team

Olympic Players

1

San Jose Sharks

8

T2

Detroit Red Wings

7

T2

Anaheim Ducks

7

T2

Vancouver Canucks

7

T5

Chicago Blackhawks

6

T5

New Jersey Devils

6

T5

5 other teams

6
Detroit has been hit hard by injuries, and is currently on the outside looking in at a playoff spot. Anaheim is currently sitting 11th in the Western Conference, and barring a late season run, is unlikely to make the postseason. Vancouver, while certainly a contender, has an extremely difficult quest ahead. Not only are they sending seven players to the Olympics, they are also being forced out of their home by the Games with an NHL record 14 game road trip from late January until mid-March. Surviving that would be nothing short of miraculous.
So that leaves the Sharks, Blackhawks, and Devils, currently 1st, 2nd, and 4th overall in the NHL standings, as the contenders being most impacted. San Jose, with its vast array of playoff failures weighing heavier by the year, has the most to lose. Anything but a deep playoff run, if not a Stanley Cup championship, and the season is another failure. But Chicago and New Jersey also have to hope that the Vancouver Olympics follows the script written in Salt Lake. Both are sending key components of their teams to the Games.
On the other end of the spectrum, if you are looking for a team to be the next Carolina Hurricanes and advance to the Stanley Cup Final with an Olympian-light roster, there are two candidates: the New York Rangers (4 players) and the Calgary Flames (3 players). Both have teams capable of making noise in the playoffs and both will be relatively rested come April. A strong playoff run by the Flames and Calgarians will be thanking Steve Yzerman for leaving Regehr, Phaneuf, and Bouwmeester off the Canadian team.
Of course there are flaws with the theory – it is a very small sample set, and many more factors contribute to who wins the Stanley Cup – but it does appear that the Olympics has been an issue for several teams in the past. When held overseas, the NHL teams with the fewest participants benefit the most. When held in North America, teams with the greatest number of participants seem to reap the greatest reward. It will be up to San Jose, Chicago, or New Jersey to prove the theory again in Vancouver.
To read more from Jeremy Gibson check out his blog postings at www.fadoo.ca.
by Ian Hunter… If the Blue Jays are going to have a fighting chance in 2010 and beyond, they are going need their young guns to deliver. Aaron Hill, Adam Lind, and Travis Snider are undoubtedly the pillars of the offensive charge moving forward for the Toronto Blue Jays.
Combined, these young guns accounted for 38 percent of all home runs hit by the Blue Jays in 2009. If their success is going to continue, all three must continue to perform well - and that includes the ability to take any pitcher out of the yard.
Just out of curiosity, I wanted to see what the home run distribution was like for Aaron Hill, Adam Lind and Travis Snider inside the Rogers Centre and on the road. There really isn't a lot of analyzing to do here, but it's interesting to see where the majority of their home runs landed.
If it seemed like a lot of Aaron Hill's home runs barely cleared the left field wall, it's because they did. Hill only ever once hit one over the fence anywhere than left field, and most of them were relatively shallow.
Travis Snider, on the other hand, showed some pop and went opposite field numerous times at home in 2009. Distribution is about even from left to right field, which is very promising for Snider.
When it comes to the Adam Lind data, it's easy to see why he's such a versatile hitter. He has power to all parts of the field, even dead centre field on multiple occasions. Lind could easily take almost any pitch and deposit it over the fence in any part of the ballpark.
Home Run Data courtesy of Hit Tracker, hat tip to Camden Crazies and Capital Avenue Club for the heads up, and big thanks to Clem's Baseball for the ballpark dimensions.
by Oliver Suarez…
It's about time that other aspects of the potential bout between Pacquiao and Mayweather Jr. are discussed, so I asked some notable personalities in the boxing world their opinions on what matchup they would like to see on the undercard. The megabout is "supposedly" off for now, but considering the trend in negotiations, it won't be shocking for it to be on again.
The Pacquiao vs. Mayweather Jr. bout is one of the most anticipated fights in recent years. It can be argued that a fight of this magnitude has not happened since the days of the four horsemen (Hagler, Duran, Hearns, and Leonard) when bouts between elite fighters were more common.
As a result, it is fitting that this fight should include excellent undercards. This is the perfect fight for boxing to go back to its roots; the days when undercards often included title fights and featured other great boxers.
Boxing has experienced a renaissance in the last two years and the Pacquiao vs. Mayweather Jr. bout has a chance to put boxing back where it used to be; in the front pages of the sport sections and main topics of discussion in sports shows.
A great fight between two of the best fighters in our generation combined with an excellent collection of undercards will do that.
Who do you think should be on the undercards?
Read what boxing insiders have to say below.
Omar Lazu Henry, Junior Middleweight prospect: "Omar Henry vs Shawn Porter lol."

Michael Marley of Boxingconfidential.com : Sometimes we as fight fans demand too much. I don't expect a lot except for a main event which is a fistic feast. When you get served filet mignon, lobster and caviar, I don't think you should be picky about the appetizers.
Only a glutton would do that. Let's be thankful for the boxing bounty that Floyd and Manny should be. It's like the Super Bowl of boxing and, for me, that is enough.
Anything else might be a distraction. Let me put it another way. If you had a date with Miss Universe would you be eyeballing other women? I don't think so.

Alan Alster, British Boxing Board of Control official: "How about USA vs UK contests. Amir Khan, David Haye, and others for the U.K…let's have a boxing Ryder Cup."
Granville Ampong of Maharlikan Times : I want to see Nonito Donaire, Jr. vs. either Israel Vasquez or Rafael Marquez for the WBC Super Bamtamweight title. I know Vasquez and Marquez are scheduled to fight on May 5 at the Staples Center.
But, this would be a good co-main event. Such would also boost the total package's target marketing for Pacquiao vs. Mayweather, specifically for the Latino populace as with the Black American and Asian communities, notwithstanding the command these both fighters must cultivate in the mainstream America.
This should help as well Donaire's image as he will be exposed to a much higher level, as a matter of "foreshadowing the place" of Pacquiao's prominence especially if the latter retires from boxing.

Ronnie Nathanielz of Insidesports.ph : Rodel Mayol vs Giovanni Segura should be a good one because Brian Viloria has a fight in January and to pit him against Ivan Calderon in March may be too soon but that is also a fight I'd love to see.
If Eden Sonsona doesn't fight on Top Rank's 'Pinoy Power III' in February he'd be a great addition to the Pacquiao-Mayweather card because he is from GenSan and fights much like Manny when he was young. Sonsona's 45 second KO of Monico Laurente last Saturday reminded me so much of Pacquiao vs Lelohonolo Ledwaba, style-wise.

Tim Harrison of Fighthype.com : I'd like to see Victor Ortiz test himself against a more game competitor. Lamont Peterson, coming off a UD loss to Timothy Bradley, fights under the Top Rank banner, and would be a good opponent for Ortiz. Ideally I'd like to see Ortiz rematch Marcos Maidana, but that likely won't happen.

Rashad Holloway, Welterweight prospect: There aren't any particular fights I'd like to see off hand. I just think its highly disrespectful to fans to have the biggest fight in decades be supported by prospects and contenders fighting guys way over there heads.
When boxing was at its best in the '80s a fight of this magnitude would be supported by other title fights that had some of the best taking on each other or the Nos. 2 and 3 contenders duking it out for that No. 1 spot.
No disrespect to the Shane and Berto fight but that fight should've been a co main event on the card. It would never happen cuz of fighters' egos but that how it used to be. Shane is great and Berto is good but there fight is nothing remotely close to the mega fight so why shouldn't a fight like that be the main event and it would add more build up for the winners.
This is what boxing needs again and this is why UFC has been successful. We gotta give the fans what they want and deserve and put our egos to the side cuz it's them putting the money in our pockets.

Brian Wilbur of Ringside Report : I would love to see Juan Manuel Lopez vs. Celestino Caballero. These are two exceptional fighters in the same weight class who are head and shoulders better than everyone else in their division.
Caballero is more seasoned and, to me, is a little better, but Juanma's potential is off the charts. Let's hope that Lopez grows a pair and agrees to fight Caballero, his only true challenge at 122 pounds.

Chris Strait, of CStrait : I miss the days of the megacards: Chavez, Norris, and Mcclellan on the same card. Multi-championship nights. Nowadays, we have only one title fight at a time, and we wonder why fighters only fight twice a year. There are only so many weekends in a year. I say this is their chance to bring boxing back to the mainstream.
Stack it full of great fights, with all promoters working together. the world will be watching Pacquiao vs. Mayweather. Let's grab em! Vasquez vs. Marquez 4, Donaire vs. Darchinyan 2, Adamek vs. Cunningham 2, all on the undercard. that would be intelligent. That's why it'll never happen.
This is also featured in SportzHype Boxing. Check out my site for more boxing related articles.
by Andrea Lukac….

The Toronto Motorcycle Show, the Canadian
motorcycle and ATV industries' premier motorcycle, scooter and ATV event, announced
today exciting new additions to the show floor including Norton, Royal Enfield, Husqvarna,
Saga, Zero and more.
"The Toronto Motorcycle Show continues to be recognized as the ideal venue to introduce
new products to the public," said Bob Ramsey, president of the Motorcycle & Moped
Industry Council (MMIC). "BMW, Can-Am, Ducati, Harley-Davidson, Honda, Hyosung,
Kawasaki, KTM, Polaris, Suzuki, Victory, Yamaha and others will all be on hand to present
their hot off the line 2010 models."
"This show features a wide variety of bikes, ATVs, riding gear and accessories available for
the 2010 riding season. There are plenty of opportunities to speak with experts about finding
the perfect ride to suit your passion," Ramsey added.
Toronto is the first stop on the MMIC seven-city, cross-country tour and the only Ontario
show that features the spectacular motorcycle, scooter and ATV manufacturers' displays.
"Although the 2009 riding season is just ending, for many enthusiasts, the Toronto
Motorcycle Show signifies the beginning of the new 2010 season," said Show Manager
Darryl Bond. "Dec. 11-13 is going to be an action-packed, family friendly weekend that will
appeal to new and avid riders, women, and kids of all ages. There's something for everyone!"
New motorcycles and scooters to launch at the Toronto Motorcycle Show include:
 Honda Canada's all new 2010 VFR1200F, CBF600F (not available in the US) and the
debut of the new VT1300CT Interstate cruiser take place within a spectacular new
Honda booth.
 Ducati's new 2010 1100 Hypermotard EVO, EVOSP and 1198 S Corsa.
 A wide selection of 2010 scooters from Vespa, presented by GP Bikes.
 Zero Motorcycles full-size, street legal electric S motorcycle featuring a lithium-ion
power pack and an aircraft grade aluminum frame to achieve an exceptionally high
power to weight ratio and extended range.
 Distributed through Triplespoke, Johnny Pag Motorcycles 2010 stylish and affordable
300cc motorcycles, including the Spyder, Barhog, Pro Street and FX-3 models.
 Bens Motorcycles will introduce the new 2010 Aprilia Dorsodura 750 Supermotard
featuring electronic fuel injection and ride by wire Tri-Map throttle control that allows
the rider to select one of three performance modes: Sport, Touring and Rain.
 Norton Motorcycles new Special Edition 961 Commando will make its Canadian debut.
 Royal Enfield and Triumph round out this year's British invasion at the show.
The Toronto Motorcycle Show continues to expand its 2010 new model base from
manufacturers that also include Saga, E-Moto, Titan, Daelim and Husqvarna complementing
BMW, Suzuki, Honda, Yamaha, Hyosung, Kawasaki, Triumph, KTM, BRP, Victory, Harley-
Davidson, Ducati and more.
The Toronto Motorcycle Show's Special Features
SHE RIDES NITE: The Toronto Motorcycle Show is proud to present SHE RIDES
NITE on Friday, Dec. 11 with free admission for the ladies after 5 p.m.
Extreme Globe: Three times a day, visitors will be entertained by teenage daredevils Cody
and Kyle Ives as they showcase their amazing motorcycle riding skills while defying gravity at
the Extreme Globe "sphere of fear" steel cage.
Jason Britton, Host of "SuperBikes" and Extreme Motorcyclist: One of the most
celebrated extreme stunt riders and Executive Director of 2Wheel Tuner Magazine, Jason
Britton, will be onsite to talk to fans and sign autographs over the weekend at the Parts
Canada booth.
Yamaha Riding School for Kids: Yamaha Canada and Canadian Motorcycle Training
Services present a free opportunity for kids aged 6 - 12 (certain conditions apply) to learn to
ride on the latest Yamaha TT-R off-road motorcycles.
Bikes and Birds: Mark Nash, Executive Director of the Canadian Peregrine Foundation
(CPF) will present his crowd-pleasing Live Birds of Prey showcase featuring falcons, eagles,
owls and hawks.
Rider Nation: Rider Nation features an extensive variety of riding groups, associations,
weekend race events, charity rides and outings motorcyclists from all walks of life can enjoy.
Memory Lane: The Vintage Road Racing Association (VRRA) and Canadian Vintage
Motorcycle Group (CVMG) presents an exhibit of rare and well preserved racing bikes and
heritage motorcycles from the past.
Where:
The Toronto Motorcycle Show
South Building, Metro Toronto Convention Centre
222 Bremner Boulevard (beside the CN Tower)
When:
Friday, Dec. 11, 10a.m. – 9p.m.
Saturday, Dec. 12, 10a.m. – 9p.m.
Sunday, Dec. 13, 10a.m. – 5p.m.
Admission:
Adults: $16.00
Juniors (ages 6 to 15): $10.00
Children (under six years): Free when accompanied by an adult
Family Pass Two adults and two juniors: $38.00
Complete show information is available at: www.motorcycleshows.ca or
www.sportshows.ca.
by Stephen Brotherston…
The burning question in Raptorland, after all the changes, is this team actually any better than last year's disaster?
In fairness, we never really got to see what last year's version of the Raptors could have been due to a seemingly endless run of injuries to Calderon, O'Neal, and Bosh and their obvious attempts to try and salvage a lost season by coming back too soon.
A coaching change and a major trade completed the turmoil. By the end of the season, most fans were expecting, nay demanding major changes to the line-up. And change we got!
Lesson learned, you do need a bench in the NBA! Key bench guys from last year's squad Jason Kapono, Roko Ukic, Will Solomon, Kris Humphries, Pops Mensah-Bonsu, Jake Voskuhl, and Patrick O'Bryant – whom the team actually ended up relying upon to play meaningful minutes, have now been upgraded or replaced by Reggie Evans, Antoine Wright, Marco Belinelli, Rasho Nesterovic, and Jarrett Jack.
Now that's a lot of new faces to be introduced to!
Scouting the New Guys
Now that's been an off season!
And it may not be over, but really just how many more magic tricks can Colangelo have up his sleeve.
The Raptors have added 9 new faces to the roster since the end of last season, not including the 3 new faces from mid-season last year. It's time we had a proper introduction to the group.
As the Raptors sit today, the depth chart looks something like this:
Point Guard: Jose Calderon, Jarrett Jack, Quincy Douby, Marcus Banks.
Shooting Guard: Demar DeRozan, Marco Belinelli, Sonny Weems
Small Forward: Hedo Turkoglu, Antoine Wright
Power Forward: Chris Bosh, Reggie Evans, Amir Johnson
Center: Andrea Bargnani, Rasho Nesterovic, Patrick O'Bryant
Returning from last season are: Jose Calderon, Quincy Douby, Marcus Banks, Chris Bosh, Andrea Bargnani, and Patrick O'Bryant.
The new additions:
Without question, the new backup point guard, Jack is a major upgrade. In his 4th NBA season last year, Jack beat out former Raptor TJ Ford for the starting job in Indiana!
The Raptors 2009 1st round draft pick, DeMar DeRozan brings athleticism and a deft mid-range shooting game.
Marco Belinelli, the shooting guard acquired from Golden State, has long been on Bryan Colangelo's wish list.
Sonny Weems is a college slam dunk champion who played in the NBADL last season. Sonny looks like he's a Joey Graham clone.
The season's big free agent acquisition is small forward Hedo Turkoglu from the NBA Finals team, the Orlando Magic. Unquestionably the best small forward in Raptors history, much is expected from this crunch time player.
Antoine Wright started most of last season for the 50 win Dallas Mavericks and is considered a strong defender.
Evans provides the experience, toughness, and defence at the backup power forward spot something the team has lacked in recent years, his lack of scoring touch notwithstanding.
Amir Johnson played in Detroit the last 4 seasons at power forward and is an athletic freak. Can put up big numbers of blocks and boards in short minutes but is still a project.
The return of Rasho Nesterovic represents the re-acquisition of a veteran center at the right time in his career and in the right place. May be the most important depth player Colangelo brought in this season.
Backups for the wing spots are question marks. Wright looks to be the guy who will backup Turkoglu even though he played shooting guard for Dallas last season. Belinelli is expected to backup DeRozan at shooting guard with Jack looking for additional minutes here as well.
The lack of depth at the small forward spot means the guys who are be shown as shooting guards could be playing 2 positions.
And look for the young and athletic Amir Johnson to challenge the veterans Reggie Evans and Rasho Nesterovic for backup forward/center minutes.
Jose Calderon
Almost everyone would agree that Jose Calderon's 2008-09 season was a disappointment. From early concerns about a groin injury incurred while playing for Spain, to a lingering early season hamstring injury that eventually cost him 17 games and months of limited mobility.
This was the first year of Calderon's new 5 year, $45million contract. The first season he wouldn't have to fight for minutes with former starter, TJ Ford (now with Indiana). The sky was the limit, expectations were soaring.
Calderon had a break-out season in 2007-08 and many considered him an underrated player. The term All-Star would not have been inappropriate. So how did Jose perform last year?
Well he followed up that 30 minute, 11.2 point, 8.3 assist, 2.9 rebound performance in 2007-08 with a 34 minute, 12.8 point, 8.9 assist, 2.8 rebound effort – and most would agree he did that in a great deal of pain for the greater part of the season.
However, the angst expressed last year revolved around Jose's inability to effectively guard his own position rather than his offense. Not that should have been a surprise. Chasing after the fastest players on the floor with a sore hamstring isn't likely to be pretty.
But did opposing point guards really abuse the Raptors last season?
Sure some guards did "torch" Jose, like Bibby, but most were at or near their average numbers. The starting point guards in the Eastern Conference averaged 14.6 points, 6.3 assists, and 3.1 boards against Toronto. Hardly the overwhelming statistics one might expect if Calderon was as inept at guarding his own position as has been frequently reported.
And Calderon's own efforts easily offset any statistical advantage attributable to the point guard position.
Okay but Jose just signed that huge 5 year deal. We have a right to expect a lot more out of him than just playing opposing guards even over the course of the season. Don't we?
Well, the NBA provides a ranking for guards using points, rebounds, and assists ("Stat" = points + assists + rebounds). Adding these statistics together provides a reasonable and objective ranking of the league's point guards. Throw in salaries and we get idea of what teams are getting for their money.
Best value amongst the veterans looks to be Andre Miller, Mike Bibby, Chris Duhon, Jarrett Jack, Rafer Alston, and Steve Blake all earning under $300,000 per stat generated. Most expensive includes Deron Williams, Steve Nash, Chauncey Billups, and Baron Davis all over $400,000 per stat.
Jose Calderon's salary of $8,219,000 is in line with other veteran starting point guards in the NBA, they average just over $8,600,000. And, his $334,000 cost per stat was also about average.
Remarkably, the top 25 point guards in the NBA averaged 15 points, 6.6 assists, and 3.5 rebounds. Whereas, Calderon was considered "torched" giving up 14.6 points, 6.3 assists, and 3.1 boards to the opposing point guards in his conference.
There is no doubt Jose Calderon underperformed our expectations in 2009. But, in fairness, more than one player failed to meet expectations on last year's Raptors squad.
Calderon took this summer off from basketball to heal and recover. There is no reason for our expectations this season not to match or exceed those we had before.
Is 2009-10 Jose Calderon's all-star year?
Jarrett Jack
In perhaps what was the Raptors' second most exciting signing of the 2009 off season, Jarrett Matthew Jack, the restricted free agent point guard of the Indiana Pacers came to Toronto.
Like any restricted free agent acquisition, the Pacers had the right to match Toronto's 4 year, $20 million offer. However, the Pacers have reportedly been feeling the financial pinch and weren't at all interested in testing this season's luxury tax line.
As Jack played his first 3 seasons on the west coast, Raptor fans haven't had much opportunity to see him play and develop in the NBA. So who is Jarrett Jack?
Strong enough to force his way to the basket and absorb contact, an effective pick and roll player, and an excellent rebounder for his position, Jack brings many of the skills the Raptors sorely missed from last season's backup point guard position. As a 4 year NBA veteran and a 3 year college player, Jack's basketball experience should bring comfort to Raptor fans that last year's untenable point guard situation will not happen again.
Jarrett Jack, a college teammate of Chris Bosh and a junior from Georgia Tech, was the 22nd pick of the Denver Nuggets in 2005. Jack was traded immediately to Portland on draft night for the #27 pick, Linas Kleiza and the #35 pick, Ricky Sanchez (d-leaguer). Before the start of last season, Portland traded Jack to Indiana.
Jack was an outstanding college player, leading his team to the NCAA tournament in each of his final 2 seasons while being named to an all- ACC team each time. The only season Jack didn't play in the NCAA tournament was during his first season at Georgia Tech while playing with Chris Bosh!
Each year in college saw Jack's scoring improve and his college career averaged 12.5 points, 4.5 rebounds, 5.4 assists, and 1.8 steals per game. His shooting percentages also increased each year to 51.4 FG%, 44.2% 3-pointers, and 85.5 FT% in his final season.
Jarrett Jack entered the NBA as a big, strong guard, not necessarily a point guard. At 6' 3.5" in shoes, 198 lbs, and a standing reach of 8' 4", Jack looked more like the typical shooting guard.
Jack has proven unusually durable, missing only 6 games in 4 seasons including an off season ankle surgery in May 2006. He's also been able to log a lot of minutes, averaging 28.6 minutes per game thus far in his career. Something Raptor fans should be able to appreciate after last year's injury fest.
Jarrett had a nice, if unspectacular start to his NBA career in Portland averaging 6.7 points, 2 boards, 2.8 assists and 0.5 steals in 20 minutes.
Jack's 2nd season was much more impressive. 12 points, 2.6 boards, 5.3 assists, and 1.1 steals in 33.6 minutes are very good numbers for a second year player drafted outside of the lottery. But, end of season ankle surgery followed by a weaker 3rd season resulted in Jack's being traded to Indiana.
Once in Indiana, Jack again showed his stuff and eventually won the starting point guard position away from former Raptor T.J. Ford. Finishing an impressive bounce-back season by playing all 82 games and achieving career highs in: Points, 13.1 ppg; 3-point shooting, 35.3%; Rebounds, 3.4 rpg; Steals, 1.1 per game; and, Blocks, 0.2 per game.
Of note, Chris Bosh crashed Jack's press conference and nearly took over the Raptors media interview with Jack. Bosh was noticeably excited to see his friend. While I doubt Bosh's friendship with Jack is a bigger motivator than dollars when considering his next contract, it can't hurt.
Quincy Douby
Quincy Douby was signed by the Raptors on March 24, 2009 to a 10-day contract and eventually extended to include the 2009-10 season. It appears shooting 44.4% from 3 gets you a second look!
A 6' 3" 175 lb star shooting guard from Rutgers, Douby was drafted 19th overall in the first round of the 2006 NBA Draft by the Sacramento Kings after his junior year. Following a rough 2 ½ NBA seasons, he was waived by the Kings on February 18, 2009.
Considered to be the best guard Rutgers has ever produced, Douby was an excellent offensive player. He had a good handle and the ability to create his own shot. With excellent range on his jumper, Douby was a major 3-point threat in college. Despite being undersized, he had a decent defensive game and was able to get more than his share of blocks, steals and rebounds. While definitely a scorer, Douby was also credited with being able to find the open man.
College basketball started well for Douby. While a freshman at Rutgers, students started wearing "I Doubylieve" t-shirts. Douby had moved Rutgers men's basketball from being a long running joke to the finals of the NIT.
In his junior year at Rutgers, Douby averaged 25.4 ppg while sinking 3-pointers at a rate of 3.5 per game with a 40% success rate. He also filled the stat sheet with 4.3 boards, 3.1 assists, 1.8 steals, and 0.8 blocks. It is little wonder that the Big East's scoring leader, Quincy Douby was considered the heart and soul of his team.
It's amazing just how fast things can change when players move from college to the NBA. Initial scouting reports on Douby expressed concern over his size. Really it was more his lack of strength and weight.
Douby wasn't considered to have NBA point guard potential. His college assist to turnover ratio in college was poor. Also undersized, many shooting guards in the NBA were expected to over-power him. To be successful, Douby was going to have to be an effective outside shooter.
In his rookie year, Douby only played in 42 games and for very limited minutes. But far worse for Douby was his 24% shooting from 3-point range.
Year 2 was slightly better. But in year 3, Douby's 3-point shot deserted him again. And, the Kings decided that they had invested enough time in Douby.
Douby only played 7 games with the Raptors last season. That's hardly enough to get a true picture of his abilities. But the 4 of 9 shooting from 3 looked promising and the 12 assists to 7 turnovers apparently got the Raptors management's attention.
In that short stretch of games, it began to feel like, inexplicably, the Raptors were going to give Douby a shot at 3rd string point guard duties.
In the 2009 NBA Summer League, Douby figured prominently. He averaged 18 points, 4 rebounds, 3.8 assists, 1.2 steals, 0.4 blocks, and 1.8 turnovers, shooting 46.9% from the field and 31.3% from 3. Also, Douby proved to be a good floor leader.
There have been calls for Quincy Douby to get a real opportunity to play with the Raptors this coming season. However, Douby has yet to prove he can handle meaningful minutes in a NBA game.
But there are signs Douby can: add to his college skill set; learn to control his turnovers; and, become a useful addition to the Raptors this season.
Marcus Banks
When Marcus Banks showed up in Toronto with Shawn Marion as part of the Jermaine O'Neal trade most fans grudgingly accepted this as part of their punishment for escaping O'Neal's enormous contract.
It wasn't that they had seen Banks play and held that against him; it was more that over the past 3 seasons, almost no one has seen him play!
Now in his 7th season, "Marcus" Arthur L. Banks III has passed through 6 different NBA teams, 3 teams in the past 2 seasons. Banks biggest contribution to his team recently has been as needed salary to complete the trades of Marion to Miami for Shaquille O'Neal and the Marion to Toronto for Jermaine O'Neal.
It wasn't always like this for Banks.
As a senior in high school, Banks' basketball team was league and state champions and Banks was first team all-conference and first team all-state. In junior college, Banks was regional player of the year, first team NJCAA All-American, Conference MVP, and led his team in scoring with 17 points, 5.5 rebounds and 4 assists per game.
When Banks got to UNLV in 2001 he was 6' 2'', 200 lbs and 20 years old. Tough and strong, Banks quickly became a leader with the Runnin Rebels. In his first season, Banks had 15.8 points on 46.9% shooting, 3.3 boards, 3 assists, 2.2 steals, and 3.2 turnovers in 32 ½ minutes.
The following season, Banks improved across the entire stat line with 20.3 points on 51.4% shooting, 3.4 boards, 5.5 assists, 2.8 steals, and 3.9 turnovers in 36 minutes. Good enough to make Marcus Banks an NBA lottery pick!
Now one might have noticed something that has plagued Banks for his entire NBA career. He had an awful lot of turnovers for a 4 year college senior. But in the 2003 NBA Draft, the Grizzles picked Marcus Banks 13th overall and promptly shipped him off to Boston in a trade.
In 2 ½ seasons in Boston, Banks managed 5.5 points shooting 40% from the field, with 1.5 boards, 2 assists, and 1.3 turnovers in 15 minutes and was eventually shipped off to Minnesota. Banks just could never find his college scoring touch in Boston and with a 1.5:1 assist to turnover ratio; he wasn't going to make it as a passer.
The high point of Banks NBA career started and ended in Minnesota. For 40 games, the NBA saw what most would have expected from Banks' college record. He started 28 of those 40 games and Banks created a stat line of 12 points on 47.9% shooting, 2.9 boards, 4.7 assists, 1.2 steals, and 2.4 turnovers in 30.7 minutes.
And while a 2:1 assist to turnover ratio would put him at around 75th for guards in the league and that's not great for a true point guard, there are good combo guards at this level. And, the rest of the stats made it look like Banks had finally found his game.
So the Phoenix Suns made Marcus Banks a wealthy man with a free agent offer during the off season. Oops!
A season and a half later, with Banks experiencing even worse results than in Boston, Phoenix managed to include him in a trade with Miami.
Briefly in Miami, Banks did find his shooting stroke again, but the rest of the flaws in his game were still there.
Not surprisingly, at the first opportunity Miami included Banks in a trade and he now resides during the season in Toronto. Where, of course, he is often rumoured to be involved in the next Raptors trade!
DeMar DeRozan
On June 25, 2009 with the 9th overall pick, the Toronto Raptors select, DeMar DeRozan. Let the speculation begin.
Toronto's much heralded and highly touted 9th overall draft pick from the 2009 NBA draft has already been described as the next Vincent Lamar Carter by some highly respected draft analysts.
DeRozan is unquestionably an amazing athlete who just happens to already have a good mid-range offensive game and decent rebounding numbers, but he has just turned 20 years old and only has 1 year of college ball.
Some more conservative thoughts place DeRozan's prospects as more likely to be somewhere around a Josh Howard or Andre Iguodala.
Why not take a look at how these "similar" players looked as they were leaving college and draw some conclusions of our own?
First up, DeMar DeRozan's NBA pre-draft camp measurements place him squarely in the middle between the average shooting guard and average small forward coming into the league. DeMar at 6' 5.5" high in socks, 6' 6.5" in shoes and 211 lbs has good size for the wing position, he is just slightly smaller than the average small forward.
His 6' 9" wingspan and 8' 6.5" standing reach while good put him squarely in the middle again between shooting guard and small forward.
DeRozan comes into the league in excellent physical shape, evidenced by a 4.9% body fat. While his no step vertical was decidedly average at 29", his maximum vertical of 38.5" was impressive and confirms DeRozan's reputation as a leaper!
However, he had a below average 5 bench press reps and ran slower than average in lane agility and ¾ court sprints. It isn't unusual for rookies with only one year of college to underperform the average in these areas at pre-draft camp, but it does show that DeRozan needs to continue to get stronger and faster.
In one season at USC, DeMar averaged 13.9 points, shot 52.3%, and collected 5.7 boards, 1.5 assists, 0.9 steals, and 0.4 blocks. More impressively he averaged 19.8 ppg in USC's 5 post-season games.
Summer league play, for what it's worth, confirmed his college numbers and improving scoring rate.
The Vincent Lamar Carter comparisons are in desperate need of some second thoughts. Carter came into the NBA a superior athlete with 3 seasons of college ball at North Carolina as the 5th pick of the 1998 draft.
Similarly to DeRozan, Carter was 6' 5.5" in socks and weighed 208 lbs, but Carter had an amazing 36" standing vertical jump and a maximum vertical of 43"! In his final year of college, Carter shot 59% from the field.
Carter was a more finished product than DeRozan coming into the NBA and had more physical tools to work with. Carter's first year numbers in the NBA of 18.3 ppg, 5.7 rpg, 3 apg, 1.1 steals, and 1.5 blocks and are at such an elite level that comparing DeRozan to Carter at this stage of his career would be clearly unfair and unrealistic.
Josh Howard was the 29th pick of the 2003 draft and he has certainly developed into a high level NBA player. When drafted, Howard was 6' 6.5" in shoes and weighed 204 lbs. His long arms provided a better wingspan at 7' 2" and his standing reach at 8' 9.5" was higher. He had better speed but fewer bench press reps than DeRozan.
Howard was a 2 year college player who showed strong improvement in his second college year. But his first year's scoring was 13.9 points at 50%, very similar to DeRozan's. The difference is in Howard's superior rebounding, steals and blocks. Howard's second year scoring closely matches DeRozan's USC playoff average.
In his first season in the NBA, Josh Howard managed 8.6 points on 43% shooting, 5.5 rebounds, 1.4 assists, 1 steal, and 0.8 blocks in 23.7 minutes. It took Howard 2 NBA seasons to find his range from the 3-point line. Howard's rookie numbers would represent an excellent target for a rookie like DeRozan to aim for in his first NBA season.
With the 8th pick in the 2004 NBA draft, the Raptors should have picked Andre Iguodala! But they didn't, and Iguodala fell to 9th. Maybe the Raptors got it right 5 years later in 2009.
As a rookie Andre Iguodala was strikingly similar to DeRozan. At 6' 5.75" in socks and 217 lbs, Iguodala had a wingspan and reach about 2" further but his no step vertical and maximum vertical leap numbers fell in between DeRozan's. Not as strong but slightly faster, Iguodala makes for a good comparative.
A 2 year college player, in his first year Iguodala started out a weak shooter, but had 4.9 boards, 2 assists, 1.5 steals, and 0.6 blocks. And like DeRozan had problems with his 3-point range. DeRozan clearly came to college as the better shooter, but the balance of the stats are comparable.
In Iguodala's first NBA season he shot 49.3%, scored 9 points, 5.7 rebounds, 3 assists, 1.7 steals, and 0.6 blocks in 33 minutes. Except for the steals, these represent very attainable targets for DeRozan.
DeRozan's game could easily follow a similar path of development, minus the early 2-point shooting woes.
Perhaps looking for a stat line of 9 points, 5 boards, 3 assists, 1 steal and 0.5 blocks as a sign of high achievement for the Raptors' rookie is optimistic enough!
Marco Bellinelli
Marco Belinelli, the 18th pick of the Golden State Warriors in 2007, came to the NBA at the age of 21 after 5 professional seasons in the top division in Italy.
Belinelli was highly coveted by the Raptors who were reported trying to obtain an additional draft pick to select him. No deal materialized and the Italian player fell to Golden State.
Contrary to fears that Belinelli was a scorer who would become a volume shooter with a poor shooting percentage in the NBA, both Brian Colangelo and Maurizio Gherardini knew this kid could shoot!
In Belinelli's last 2 seasons playing for Fortitudo Pallacanestro Bologna in Italy, Marco averaged 14 ppg and shot 52% for 2 and shot 7 threes per game making 37.5% of them. Scouting reports described Belinelli as being able to hit threes from anywhere on the floor.
Marco Belinelli has been described as a good ball handler with a good first step and the ability to finish at the rim. An excellent catch and shoot player and effective off the curl with beautiful form on his high arcing shot. He can also score with a hand in his face when he's hot. Marco has good court vision and the ability to make difficult passes.
But Belinelli has not shot well off the dribble and sometimes shows poor judgement in his shot selection. He should be a good defender with his lateral quickness and long arms and he does get steals, but he seems to lack the necessary focus so far.
In his first year with GSW, Belinelli never made it out of Don Nelson's doghouse. Despite an amazing summer league where he averaged 22 ppg, Marco couldn't crack a bench deep in wing players and ended up playing in only 33 games for an average of just 7 minutes per game. The only bright spot being Belinelli did hit 39% of his three pointers.
The depth at Golden State's wing position didn't change but the next season did provide some opportunities due to injury and personal issues. In the 42 games Belinelli got to play, he managed 8.9 points, 1.7 rebounds, 2.1 assists, and 0.9 steals in 21 minutes. He also kept up his three point shooting percentage at 39.7%.
Last year, Belinelli ranked 8th in scoring amongst rookie and sophomore shooting guards.
Belinelli's chance to show what he could do when given an opportunity came in the middle of last season. For 20 games between December 6, 2008 and January 11, 2009 Belinelli played an average of 29 minutes per game.
During this time he averaged 13.2 ppg, 2.4 rpg, 3 apg and 1.1 steals. His 2 point shooting averaged 47.7% and he shot 3 pointers at 37.6%.
Toronto fans should remember how he burned the Raptors for 23 points and 6 assists connecting on 5 of 8 from 3 on December 29.
Unfortunately for Marco, he turned an ankle on January 11 only saw significant minutes after this while Monta Ellis was away on personal leave at the end of February.
But for that 20 game stretch last season, Marco Belinelli's scoring averaged more than any other rookie or sophomore shooting guard except Eric Gordon and O.J. Mayo.
One thing is certain; the Toronto Raptors have picked up a shooting guard who can score the ball!
Sonny Weems
As has already been mentioned by some very observant fans, Sonny Weems looks a lot like Joey Graham. So much so that at the recent Season Seat Holder Block Party, fans actually mistook Weems for the still popular Graham!
Sonny Weems, the high flying senior from Arkansas is probably best known from the U-Tube video clips of him winning the college slam dunk contest. He definitely does have some hops and can flush the ball with authority. But as everyone knows, that's just not enough to make it in the NBA.
So let's take a closer look at this newest Raptor prospect. Listed everywhere at 6' 6" and 203 lbs, it seems that when he arrived last year for the NBA pre-draft camp measurements he was only 6' 4" without shoes and weighed in at 193 lbs. However, he did measure an impressive 6' 10" wingspan and had an 8' 8" standing reach. So Sonny Weems can play bigger than his height.
Sonny does test out very well athletically. First off, Weems is in terrific shape. Only 4.4% body fat and the ability to do 12 bench press reps indicates he's in better shape than most of his draft class hopefuls. And in lane agility and ¾ court sprints, Sonny was about 10% faster than average. His no step vertical of 29" and a max vertical of 36.5" are good as well.
So how does our look-a-like compare to the real Joey Graham. As every Raptor fan knows Joey is quite the physical specimen. Joey had hops too. A 30" no step and a 36" maximum vertical puts these two at about equal. Joey was a little quicker through the lane agility test but a little slower in the sprint. But Joey was a beast on the weights, putting up 26 repetitions to Sonny's 12!
The really big difference between them was Joey being 1.25" taller and 24 lbs heavier when he came to pre-draft camp.
It has been suggested that Sonny turns the ball over too much, needs to improve his court sense, has trouble creating for himself, and needs to work on his handle and his passing. Now that reminds one of our Joey!
And just to keep the similarities going, both players transferred to a major program for their final 2 seasons of college ball. (So they were older than most NBA rookies.)
Sonny Weems did have an impressive final season of college ball at Arkansas where he averaged 15 points on 46% shooting and collected 4.5 rebounds, 2.6 assists, 1.3 steals, and 2.8 turnovers in 31.4 minutes. And his less than 1:1 assist to turnover ratio also reminds one of Joey.
After being drafted 39th by the Chicago Bulls in 2008, Weems was traded to Denver where he played for a total of 55 minutes and scored 19 points.
Weems spent most of last season in the NBADL with the Colorado 14ers where he played in 22 games and averaged 20.5 points on 48.8% shooting and collected 4.5 rebounds, 3.0 assists, 1.0 steals, 0.6 blocks, 2.8 turnovers, and 3.0 personal fouls in 28.3 minutes.
Everything about Weems D-League stats says this guy has talent until those turnover concerns appeared. Unfortunately in the handful of minutes Weems played in the NBA, he had the same issues. Sonny Weems' game has a lot of developing to do for him to be effective at the NBA level.
Sonny Weems, the Joey Graham look-a-like, is more like Joey Graham than just in appearance. But unlike Joey, Sonny comes to the Raptors with a low price tag and is currently at the start of his NBA career.
But just being able to win a college dunk competition and flush an open court dunk on the fast break will not get you a spot in the rotation of an NBA team.
Hedo Turkoglu
Hidayet "Hedo" Turkoglu, somehow stuck with the Turkish Michael Jordan tag, was acquired by the Toronto Raptors on July 9, 2009 in a free agent turned complicated sign and trade deal.
Having just turned 30 years old in March, the 6' 10" 220 lb Turkoglu is coming off his best 2 seasons in the NBA, including a Most Improved Player award in 2008. Previously his accolades were mostly restricted to being the best all-round Turkish born basketball player ever. But perhaps there was something holding him back.
Hedo Turkoglu played four seasons with the European club, Efes Pilsen helping them reach the Euroleague final 4 in 2000 by averaging 13.6 points, 4.6 rebounds, 2.7 assists, and 1.8 steals. Later at the 2000 NBA Draft, Turkoglu was the Kings first round pick 16th overall.
Turkoglu got off to a slow start in the NBA. In his rookie campaign he averaged 5.3 points, 2.8 rebounds and 0.9 assists in 16.8 minutes and while that garnered him an all-rookie 2nd team selection, those numbers aren't inspiring.
In his 2nd NBA season, Turkoglu doubled his statistical production across the board in only 24.6 minutes per game and 6th man consideration was in order. But this success was short lived and the following season his numbers dropped precariously close to his rookie production. Hedo found himself with a total of 9 DNP-CDs in 2002-03.
Shipped off to the Spurs in an off season trade, Hedo finally found his 3-point range and finished the 2003-04 campaign 8th in the NBA for 3-point shooting percentage at 41.9%. His other stats bounced back too averaging 9.2 points, 4.5 rebounds, 1.9 assists, and 1 steal in 25.9 minutes. But when the Magic made him a lucrative off season offer, the Spurs declined to match.
The Magic got everything they paid for and more from signing Turkoglu. In 5 seasons, Turkoglu has averaged 15.8 points, 4.6 rebounds, 3.7 assists, and 0.8 steals. He played over 30 minutes a game in each of the past 4 seasons and missed an average of only 4.5 games in that stretch.
Hedo Turkoglu has unquestionably played his best basketball under Stan Van Gundy in the past two years when more emphasis was placed on his point forward skills. After winning the MIP award in 2008, Turkoglu kept pace in 2008-09 by being third on his team in scoring (1,294) and rebounding (410), and first in assists (375) during the regular season. He repeated this feat in the Magic's run to the NBA finals with 378 points (3rd), 109 rebounds (3rd), and 116 assists (1st).
Maybe it was the disappointment of losing in the finals to the Lakers, but the Magic made no real effort to re-sign Turkoglu when he declared his free agent status.
In the NBA's recently posted top 10 Magic plays for 2008-09, Hedo Turkoglu is featured showing:
His block from behind on Kobe in the finals;
A not so rare alley-oop pass to Howard;
A pass to Lewis for a 3;
His part in the Magic's record setting 22 3-pointers in a game; and,
The Magic season's no. 1 play, Hedo hitting the dagger 3 against the 76ers in the playoffs (as seen on Raptors TV).
On Hedo Turkoglu's arrival in Toronto, Bryan Colangelo, Raptors President and General Manager is quoted as saying, "We are very pleased to have landed one of the top free agents available this summer."
The Raptors went all out in their official press conference reception for Turkoglu. Held in the Raptors' gym with dozens of Raptors summer basketball campers and numerous media types, Hedo Turkoglu was given as much of a hero's welcome as any newly signed player in the franchise's history.
Raptor fans can expect this 40% 3-point shooter, who makes 80% of his free throws and is a premier point forward to make Toronto's above average screen and roll offense amongst the best in the league next season. Jay Triano has already been quoted as saying that they be importing Orlando's "Zipper" and "Thumb Down 35 Special" plays that were designed to work to Turkoglu's strengths.
The most common knock on Turkoglu has been aimed at his defense and rebounding. Since Turkoglu is coming from a top 6 defensive club, this seems just a little overblown. As a small forward, Turkoglu is often set against some of the better scoring players in the league. While he isn't considered exceptionally quick or athletic, Hedo does have a high basketball IQ and is taller than many at his position.
Turkoglu held his own against the other starting small forwards last season. Taken as a group, the starting small forwards scored on average 1 point less than their season averages against the Magic. Small forwards who really struggled against Turkoglu and the Magic were Gerald Wallace (-6.3 ppg) and Luol Deng (-8.6 ppg. Better than average success went to Wilson Chandler (+4.6 ppg), and Tayshaun Prince (+3.4 ppg ).
A more accurate description of Turkoglu's defensive abilities may be that he is an average rebounder for a small forward, he has the length and smarts to bother the shooting of most wing players, and he can defend well within a system.
Fans will be expecting much from their team's big free agent acquisition and it seems highly likely that Hedo Turkoglu will deliver.
Antoine Wright
Antoine Wright was acquired in the complex sign and trade deal that brought Hedo Turkoglu to Toronto on July 9, 2009. Touted as a defensive specialist, he seemed to be the type of player that the Raptors needed to add to their roster.
At 6′ 6.25" and 215 lbs, Antoine's measurements put him in between the typical shooting guard and small forward. But his standing reach of 8' 8.5" suggests he can play taller than his height. And this is something that Raptor coaches must have noticed as there appears to be a gaping hole at the backup small forward spot in the Raptors' rotation.
Drafted 15th overall by the New Jersey Nets, just one spot ahead of Toronto's Joey Graham, Antoine Wright came to the NBA from college considered a productive offensive player with a polished jump shot and as an aggressive defender, very good ball-thief and good shot blocker.
Wright's scoring and shooting percentages had improved over his 3 year college career at Texas A&M and in his junior season he averaged 17.8 points on 50.1% shooting, 6 rebounds, 2.2 assists, 1.2 steals, and 0.7 blocks. Wright finished fourth in Big 12 scoring and was a consensus top 12 mock draft pick.
Things did not start out well for Wright in New Jersey. Wright played in only 39 games for the Nets, averaging just 9.5 minutes per game. Worse though were his 35.8% shooting and 1.8 points per game.
Wright did work himself out of the Nets doghouse and by his 3rd season was averaging 7.3 points on 40% shooting in 25.8 minutes per game. He was also developing a bit of a reputation for being able to guard wing players as his steals increased to 0.6 spg and his blocks to 0.4 bpg. Unfortunately, Wright was also proving to be turnover prone and had a propensity for stepping out-of-bounds at inopportune moments.
A 2008 mid-season trade that send Jason Kidd to Dallas found Antoine Wright tagging along. Once in Dallas, Wright didn't play much until next season. In the 2008-09 season, Dallas found themselves in desperate need of a wing player and Antoine Wright played in 65 regular season games averaging 23.9 minutes and starting 53 times.
Wright averaged 7.3 points on 41.5% shooting, with 0.7 steals and 0.4 blocks. But his assist to turnover ratio got even uglier.
Being in the East, the Raptors do not have the opportunity to see players from the Western Conference very often. But the Dallas coaching staff reported that Toronto would be very happy with Antoine Wright. And when pressed in their 2009 playoff run, it was Wright who started in 5 of Dallas' 10 playoff games.
And it was Antoine Wright who was guarding Carmelo Anthony in game 3 against Denver with seconds left in the game when the "refs just wanting this thing over" didn't call the call the foul and Carmelo hit the game winning shot.
Surprisingly with the playoff pressure on, Antoine Wright keep his turnovers under control for the 10 games when it mattered most. Maybe it's just a question of concentration?
Wright should be the projected backup small forward in Toronto this season. The alternatives in the current line-up are somewhat limited. It was encouraging to see the faith the Dallas coaching staff placed in Wright when it mattered most last year.
Dallas used Wright in limited minutes last season, even when he started. The Raptors best case scenario is likely to do the same. Until Wright can demonstrate that he has improved both his shooting stroke and his turnovers, it will be a challenge for coaches to keep him on the floor for extended periods.
Antoine Wright at only 25 years old still has the ability to further develop his game. Very soon, we will get to see for ourselves.
Chris Bosh
Chris Bosh, Toronto Raptors premier power forward, all-star, and all around best loved player is about to enter what should be the biggest contract season of his young NBA career.
And yes, when one is talking about young veteran all-star sports figures, the salaries being discussed are unbelievably huge, gigantic, and even monstrous. But these contracts do fall under a collective bargaining agreement ("CBA") made between the NBA and its players.
When Chris Bosh, Dwyane Wade, and LeBron James signed their contract extensions a few years ago, their agents knew what they were doing. After 7 years of NBA ball, the CBA sets the maximum salary a player can receive at $11,000,000 or 30% of the Cap (which would be $16,224,600 this season). The maximum salary limit for 6 year players is more than $2,000,000 less.
What the players, the agents, and even the league didn't see coming was a decline in the salary cap this season and projections to decline again next season. So the strategy really didn't work. Fortunately for the players, there is a floor under which the maximum salary a player can be offered will not fall below at 105% of their last year's salary.
So they'll make a little less money than their agents anticipated. Not to worry, they'll still be okay!
Under a new contract at the maximum salary permitted, Chris Bosh would earn about $16,500,000 next season. (The numbers will be rounded; they're so big it hardly matters.) Because the Toronto Raptors are Bosh's current club, they can offer him 10.5% raises in each year of the contract. So in the sixth year of the deal Bosh would be earning about $27,000,000.
Another club trying to pry Bosh away from the Raptors can only offer 8% raises and a five year deal. So Bosh would have to leave that guaranteed $27,000,000 at risk of injury, changes to the CBA, or just an inability to get a team to pay him that much! This is the real explanation for why players who can sign these deals don't run off and sign with another club.
So Chris Bosh could be entitled to sign a $130,000,000 contract at the end of this season. The question that should be on every fans mind and more likely on MLSE and Bryan Colangelo agenda is can they give it to him?
Where does Chris Bosh stand in terms of being the center piece of the Raptors and should he command over 1/3 of the team's salary cap space on average over the contract.
No one should question the fact that Bosh has been a very good player over the past 4 seasons. His averages of 22.5 points, 9.7 rebounds, 2.5 assists, 1.1 blocks, 0.8 steals, while shooting 49.5% put him in the upper echelon of players in the NBA.
Last season on a per game basis Bosh was 11th in points, 12th in rebounds, 99th in assists, 54th in blocks, and 115th in steals. On an 8 category basis, Bosh was the 23rd best fantasy player in the NBA.
But more straight forward and revealing was Bosh ranked 8th amongst all players on a combined total of points, rebounds and assists per game with a score of 35.2. The players who scored higher were:
LeBron James 43.3
Dwyane Wade 42.7
Chris Paul 39.4
Kobe Bryant 36.9
Dirk Nowitzki 36.7
Dwight Howard 35.8
Al Jefferson 35.7
Some notables scoring lower: #11, Tim Duncan 33.5; #13 Deron Williams & Carmelo Anthony 33.0; and, #18 Pau Gasol 32.0.
The only blemishes on Bosh's record are the 11 games per season that he didn't play in and his team's failure to make the playoffs last season.
From a statistical standpoint, Bosh's agent is going to be able to make a strong case for his player to be paid the max.
Bryan Colangelo and MLSE have a challenging decision ahead. The initial 3 years of a new max dollar contract should be very manageable for the Toronto Raptors' organization. The final 3 seasons represent a leap of faith that both the player maintains his productivity and team's revenues continue to increase at much higher than the rate of inflation.
There is also a risk of being trapped under a long term contract at much higher dollars than will be available when the CBA is renegotiated. A max contract could be ensuring the Raptors are a luxury tax paying team for many seasons.
In several interviews now, Bryan Colangelo has indicated that he will be presenting a max contract to Chris Bosh at his earliest opportunity. In fact he is even trying to extend Bosh's current deal now rather than waiting.
Bryan Colangelo has also said that he would be willing to help Bosh get his deal with a sign and trade scenario. And fortunately for Raptors' fans, this time the team has an experienced GM who will not get hosed in the exchange of a star player.
There are a lot of games yet to be played and anything can happen in the NBA. But it seems likely that Chris Bosh will become a $130,000,000 man next season.
The questions that appear to be in need of answers are: will Chris Bosh be a $130,000,000 man playing in Toronto; and, should the Raptors be investing in a $130,000,000 player?
Most Raptor fans are going to be answering that with an unequivocal, Yes!
Reggie Evans
Reginald "Reggie" Jamaal Evans, nick named "The Joker", from Pensacola, Florida has already had an NBA career worthy of several notes.
Reggie Evans grabbed a career high 19 defensive rebounds in Toronto on March 10, 2006 and set an interesting mark of 0 points and 20 boards, a somewhat rare accomplishment.
In the 2006 playoffs, Reggie was caught reaching under Kaman's shorts while defending him in the post. After the incident, in which Evans ended up with a flagrant 2 foul, Kaman complained about feeling violated. Some might call Reggie Evans a dirty player!
Anyone watching Reggie Evans live or on TV will have noticed that it's not a good idea to let Reggie handle the ball. Although his official turnover numbers are not high, the best description that I can come up with is "Reggie has hands of stone!" A poor finisher and questionable decision maker, an astute defender will encourage his opposition to pass the ball to Reggie Evans.
These traits are reflected throughout Reggie Evans career. Evans is an excellent rebounder, a tough defender, and will do anything to help his team win! Just don't expect him to score.
Originally attending Coffeyville Community College, Evans transferred to the University of Iowa, where he set some impressive college marks. In his last 2 college seasons, Reggie amassed 1,054 points and 794 boards.
Reggie Evans went undrafted in 2002 eventually signing with the Seattle Supersonics as a free agent. In his rookie NBA season, Reggie led his team in boards at 6.6 per game in only 20.4 minutes and was second only to Rashard Lewis in total rebounds with 445. The rookie was able to grab an impressive 19% of the available rebounds while he was in the game.
By his 3rd season in Seattle, Evans was a starter. Averaging 23.8 minutes per game, Reggie averaged 9.3 rpg, collecting 23.9% of the available boards. Unfortunately, the flaws in Reggie game also became apparent as he only scored 4.9 ppg.
Without a doubt, Reggie Evans had a major impact on Seattle. It is highly unlikely that Seattle could have made the leap back into the playoffs in 2004-05 and into the 2nd round without Reggie's determination on the boards.
When Evans was traded to Denver he had an immediate impact. In 26 games Reggie averaged 8.7 rpg and collected 21.8% of the available boards. Reggie Evan's rebounding rate was actually higher than Marcus Camby's.
Reggie continued to rebound impressively, but with a surplus of big men who had broader skills, Reggie found himself traded to Philadelphia for the start of 2007-08 season.
Once again Reggie had an impact. Second on the team with 7.5 rpg and first in rebounding percentage, Evans helped lead a team that was minus 100 boards the previous season to plus 200. And the 76ers were back in the playoffs after a 2 year absence.
The next season Evans saw his minutes drop dramatically to 14.4 per game. However his rebounding percentages stayed high with Evans still bringing in 19% of the available boards.
Evans does one thing and he does that extremely well. Evans has a nose for the ball and he isn't afraid to step on someone's toes to get it. What makes Evans valuable is the ability to perform whether he's playing 24 minutes a game or 12 minutes. His effort and rebounding rate doesn't slide with his minutes played making Evans an ideal veteran role player.
At the age of 29, Evans is an experienced playoff veteran. A player ideally suited to the backup role available in Toronto and a solid pick up for any team hoping to get back to the playoffs.
Amir Johnson
Amir Johnson will forever (hopefully) be remembered as the last player drafted into the NBA directly from high school. The 18 year old 6' 9" 200 lb teenager from Westchester High School was selected 56th by the Detroit Pistons in the 2005 Draft.
This past off season, Detroit sent Amir Johnson to Milwaukee as a part of a 3-team deal with the Spurs. Not long after, the Bucks traded Johnson and Sonny Weems to the Raptors for Carlos Delfino and Roko Ukic.
Amir Johnson, the high school state champion; McDonald's High School All- American; Mr. Basketball in California; and, Los Angeles Times Los Angeles' Player of the Year, decided to skip playing for the University of Louisville.
Considered an athletic freak, Johnson's game was considered to be extremely raw. In his first 2 NBA seasons, Johnson played more games in the NBADL than he did in the NBA. It appears that Joe Dumars had stashed his promising young prospect where his game would get a chance to develop. While there Johnson reportedly grew another 2" to 6' 11".
Amir Johnson has looked very good in the NBADL. In his first season with Fayetteville, Johnson averaged 17.3 points, 7.2 rebounds and 1.5 blocked shots over 17 games. The next year in Sioux Falls, he increased his stats to 18.9 points, 9.7 rebounds, 1.2 steals, and 3.1 blocks in 22 games including an impressive 62.3 FG%.
This must have impressed the Detroit brass as they gave Johnson a 3-year, $11 million extension to remain with the Pistons in 2007.
Johnson was still a raw prospect however with issues regarding both turnovers and unnecessary fouls.
In each of the last 2 seasons, Johnson played 62 games for the Pistons. In 2007-08, he averaged 12.3 minutes per game scoring 3.6 points, collecting 3.8 rebounds and getting 0.4 steals and 1.3 blocks per game. And as importantly, his turnovers fell by half
Last season, Johnson stagnated statistically even though he started 24 games. In 2008-09 he averaged 3.5 points, 3.7 rebounds, 0.3 steals and 1 block in 14.7 minutes. Turnovers dropped slightly to 0.53 and his shooting percentage increased from 56% to 60%.
Perhaps the biggest obstacle to Amir's development has been his inability to get enough playing time.
Unfortunately last season Johnson was stuck behind Antonio McDyess, Rasheed Wallace, Jason Maxiell, and Kwame Brown. This season he looks to be stuck behind Chris Bosh, Andre Bargnani, Reggie Evans and Rasho Nesterovic.
This season represents an important time in Amir Johnson's career. Still very young at just 22 years old, Johnson is entering his 5th NBA season and the final year of his current contract. Johnson should be ready to provide a break-out season for the Raptors and some much needed athleticism under the basket.
But Johnson is trapped behind 2 very reliable and seasoned veteran backup big men in Evans and Nesterovic. He is going to have to wow the Raptors coaching staff in preseason and in practice to get any minutes in the Raptors' rotation.
Colangelo traded 2 players that no longer appeared to have a spot in this team's rotation to get 2 prospects in Johnson and Weems who might become part of the Raptors' future. Johnson is by far the more NBA ready of the 2 and could at some point during this year become that high energy, off-the-bench; big man the Raptors have needed for some time.
If Amir Johnson can convince the Raptor's coaching staff to play him consistent minutes this season, expect him to quickly become a fan favourite.
Andrea Bargnani
The Toronto Raptors 1st overall pick from the 2006 draft, Andrea Bargnani, has signed an extension for 5 additional years averaging $10,000,000 per season. Now, that's a lot of coin!
With analysts and fans coming down on both sides of this debate, what is the value of a young, legitimate 7 ft center who contributes meaningfully to their team?
No one questions the absolute shortage of legitimate centers playing in the NBA. Every year teams draft raw prospects in the hopes of finding one.
So what do ordinary centers, centers fans might actually know the names of, earn.
The NBA's centers include veteran players like:
Net's Tony Battie (4.8ppg, 3.6rpg) $6,600,000/yr
Bobcats' DeSagana Diop (2.3ppg, 3.6rpg) $6,000,000/yr
Mavericks' Erick Dampier (5.7ppg, 7.1rpg) $12,100,000/yr
Pacers' Jeff Foster (6.1ppg, 6.9ppg) $6,000,000/yr
76ers' Samuel Dalembert (6.4ppg, 8.5rpg) $12,000,000/yr
These contracts are not unusual. Centers that can do the job required are hard to find.
Centers in the NBA who are considered major contributors can be divided into 2 basic groups. Loosely, centers who score and centers who rebound. Both groups seem to be able to demand similar money and they are both well paid. Centers that do both like, Dwight Howard, Al Jefferson, Pau Gasol, Yao, and Shaq, are rare and their max contracts reflect it.
Some of the better known rebounding centers include:
Andris Biedrins (11.9ppg, 11.2rpg) $9,000,000/yr
Tyson Chandler (8.8ppg, 8.7rpg) $11,700,000/yr
Andrew Bogut (11.7ppg, 10.3rpg) $10,000,000/yr
Emeka Okafor (13.2ppg, 10.1rpg) $10,600,000
And scoring centers include:
Mehmet Okur (17ppg, 7.7rpg) $9,000,000
Brad Miller (11.9ppg, 7.8rpg) $12,200,000
Nene (14.6ppg, 7.8rpg) $10,500,000
Zydrunas Ilgauskas (12.9ppg, 7.5rpg) $11,500,000
Last season, Andrea Bargnani averaged 15.4ppg and 5.4rpg which measures up well against the scoring centers in the league, in fact the NBA lists Bargnani at 6th in scoring for all centers last season. But Bargnani rebounding totals have been disappointing.
However, as many have pointed out, there were big changes at the Raptors over the course of last year, changes that could lead someone to believe Bargnani's numbers are somewhat understated.
Last year Bargnani started 59 games. In those starts he averaged 17.7ppg and 5.9rpg, which is very close to what a veteran scoring center would be expected to produce. Since January, Bargnani averaged 19 and 6. The same points production as Pau Gasol, a veteran all-star. That is an impressive level of scoring for a third year player at the center position.
As a starter last season, Bargnani was already playing like a veteran scoring center, perhaps this season his play will move towards the elite level envisioned when he was drafted.
Rasho Nesterovic
Former NBA champion Radoslav "Rasho" Nesterovic returned this off season to Toronto, a place this experienced veteran said wanted to play for this year. Now that's saying several things Toronto fans having been dying to hear.
So why did Bryan Colangelo go out of his way to bring back the big man he'd shipped off to Indiana last year? Aside from Rasho being the consummate professional everywhere he has played and that Rasho was an effective center during his 2-year stint in Toronto, Bryan Colangelo believes that Rasho Nesterovic still has game!
Rasho Nesterovic at 33 years old is a 7' 250 lb center in his 11th NBA season. Originally playing in Italy for Virtus Kinder Bologna, Rasho joined the T-wolves at the end of the 1998-99 season. The high point of Rasho's steady career came as the regular season starting center on the 2005 NBA Champion Spurs. Last season was spent tolling away for the Indiana Pacers following the trade from Toronto.
Over his long career, Rasho has averaged 7 points, 5.3 rebounds, 1.1 assists, 0.4 steals, and 1.1 blocks in 22.8 minutes per game. Never a flashy player, Rasho is best known as a slow-footed center who knows how to use his size and length to great effect. Toronto fans should remember that when Rasho was on the floor, defence under the basket was much less of a concern.
Many players as they move into their thirties begin to have a noticeable drop off in their stats. However, players like Nesterovic who rely more on basketball IQ than athletics tend to have longer careers, at least until injuries begin to catch up with them. Fortunately for Toronto, Rasho has proven to be very durable playing in at least 70 games every year.
Last season in Indiana, Nesterovic started 19 games. In those starts he averaged 9.6 points, 5 rebounds, 2.9 assists, 0.5 steals, and 0.8 blocks in 24.6 minutes. Taken as a whole, Rasho had better numbers in his starts last year than he has averaged for his career.
And Rasho's success last season didn't just come against weaker opponents. In 4 games against Boston, 3 of them starts, Rasho averaged 8.5 points, 3.5 rebounds, 1.8 assists, and 0.8 blocks in 18.5 minutes. And in 2 games against the LA Lakers, he averaged 12 points, 6 rebounds, 4 assists, and 1.5 steals in 24 minutes.
Clearly, Rasho can still step up his game when called upon.
But Toronto fans should remember Rasho is equally effective in limited minutes off the bench. Last season in Indiana, Rasho came off the bench for 51 games. He scored 5.7 points, and collected 2.8 rebounds, 1 assist, 0.4 steals, and 0.4 blocks in only 14.6 minutes. Rasho can still produce at the same per minute rate whether he is a starter or not.
Not much has changed in Rasho's game since he left the Raptors just over a year ago and it doesn't look like fans should be expecting anything different from the last time we saw him.
Rasho will still be that steady slow-footed center who doesn't cause a lot of excitement on either end of the floor. He'll still be that player who defends by being in the right position and who doesn't foul much because he rarely leaves his feet. Rasho will also score mostly on short range jumpers and lay-ups when he takes advantage of defensive mistakes and he can still make the nice pass to complete a play.
Almost every team that has playoff aspirations either has or tries to acquire a veteran big man with the dependable characteristics of a Rasho Nesterovic. Rasho won't take your team to the playoffs but not having a player like Rasho can keep your team from getting there.
Patrick O'Bryant
On February 19, 2009, the Toronto Raptors sent bench warmer Will Solomon off to Boston for little used third year center Patrick O'Bryant. Not exactly the players media types dream about being traded on trade deadline day!
Not just media types, fans were left underwhelmed by the Colangelo deal too. Fans were hoping for so much more! But there wasn't anyone else coming to save the Raptors' season.
What should have been apparent was that Colangelo didn't make this deal to save the un-saveable 2008-09 season. He saw, like the GMs before him, something in Patrick O'Bryant that enticed them into giving this kid (yet another) chance.
Patrick Fitzgerald O'Bryant, the 9th overall first round draft pick of the Golden State Warriors played his college ball at Bradley and his high school ball in Minnesota. At least Patrick shouldn't be afraid of the snow!
And O'Bryant is big. A true 7 footer and over 250 lbs, Patrick O'Bryant has freakishly long arms giving him a 9' 4" standing reach and a 7' 5" wingspan.
But watching O'Bryant in college could leave one with an underwhelmed feeling. Something was definitely missing from his game. While Patrick could dominate his smaller college opponents, somehow he should have been doing more.
In his 2 seasons at Bradley, Patrick O'Bryant averaged only 24 minutes a game. It was apparent that he just wasn't in good enough condition to perform up to the standards of his physical gifts.
But O'Bryant still intrigued NBA GMs and the reasons were obvious. Patrick could block shots. He could block shots with both hands.
While there should be no question that O'Bryant is one of those players who would have benefited from playing 4 years of college ball, the lure of guaranteed lottery pick money was just too much to pass up.
So O'Bryant came to the NBA as a very raw offensive player with a tendency to disappear during games and in desperate need of a strength and conditioning program.
It became apparent very quickly that O'Bryant wasn't going to fit in well under Don Nelson. In 2 seasons Nelson only played him for a total of 218 minutes. Not surprisingly Golden State didn't pick up his third year option.
So Boston, looking for low priced talent to fill out an already very strong line-up, signed O'Bryant to a modest 2-year deal.
Unfortunately for Patrick, he only managed to play in 108 minutes by the trade deadline and Boston was more than happy to participate in a 3-way trade that eventually netted them a future second round pick.
In 13 games at the end of last season with the Raptors, Patrick O'Bryant played for 147 minutes. More minutes than he had played in a season for any team in his 3 NBA seasons. So what did Patrick show his coaches in those whopping 11.3 minutes per game? Blocks, an impressive 0.9 blocks per game. Plus a mid-range jump shot! And he played in position!
While Patrick O'Bryant didn't overwhelm anyone, he didn't make that many mistakes either. And maybe the $500,000 in guaranteed money for this season came into play too?
Patrick O'Bryant has been blessed with some awesome physical gifts. Perhaps it's best to look at this as a low risk, low cost, high reward project brought to us by one of the best GMs in the game at finding talent that's been overlooked or undervalued.
Projected Starting Line-up and Possible Statistics
Unless Bryan Colangelo can pull off yet another amazing trade it looks like this version of the 2009-2010 Toronto Raptors has now been set.
All 15 rosters spots are filled and the only outstanding discussions seem to be about trading 3rd string players that no one expects to see any meaningful minutes this season.
The only real argument about the Raptors rotation should be; can Amir Johnson steal minutes away from the veterans Reggie Evans or Rasho Nesterovic. While it's not impossible, Johnson will face an uphill battle unless someone gets hurt. And if Johnson actually can take minutes away from one of these veterans, the benefits will accrue to the Raptors as a team!
Note that Jarrett Jack will be getting minutes at both backup guard positions.
Based on last year's player statistics and projecting forward, what should we expect from this year's rotation?
Point Guards
Jose Calderon should compete for all-star status like he did 2 seasons ago and his backup Jarrett Jack should continue his strong production at the same pace as last year.
Calderon:
32 minutes: 14ppg; 3 rpg; 9.5 apg; 1.1 stl; 0.1 blk; 1.5 to
Jack:
16 minutes: 6.5 ppg; 1.7 rpg; 2 apg; 0.5 stl; 0.1 blk; 1 to
Shooting Guards
Expect the rookie Demar DeRozan to start as indicated by both Jay Triano and Brian Colangelo, backed up by Marco Belinelli, followed by some key minutes allocated to Jarrett Jack.
Demar DeRozan:
20 minutes; 7 ppg; 2.5 rpg; 1.5 apg; 0.5 stl; 0.5 blk; 1 to
Marco Belinelli:
20 minutes; 9 ppg; 2 rpg; 2 apg; 1 stl; 0 blk; 1.2 to
Jarrett Jack:
8 minutes; 3 ppg; 1 rpg; 1 apg; 0.3 stl; 0 blk; 0.5 to
Small Forwards
Hedo Turkoglu is getting his chance to be a team leader again and all indications are he will step up! Antoine Wright will fill in as a capable defensive backup to Hedo.
Hedo Turkoglu:
36 minutes; 17 ppg; 5.5 rpg; 5 apg; 1 stl; 0.2 blk; 2.5 to
Antoine Wright:
12 minutes; 3.5 ppg; 1.2 rpg; 0.7 apg; 0.3 stl; 0.2 blk; 0.4 to
Power Forwards
With Chris Bosh entering the biggest contract year of his career and over $100m at stake, expect big things from CB4 this season. Reggie Evans is one of the premier rebounders per minute in the league and there is no reason why that isn't going to continue.
Chris Bosh:
36 minutes; 23 ppg; 10.5 rpg; 2.5 apg; 1 stl; 1.5 blk; 2 to
Reggie Evans:
12 minutes; 3 ppg; 4.5 rpg; 0.3 apg; 0.5 stl; 0.1 blk; 0.8 to
Center
Andrea Bargnani took huge strides since the start of 2009 and that improvement isn't going to vanish now. Rasho Nesterovic is essentially the same steady veteran he was for his earlier 2 seasons with the Raptors.
Andrea Bargnani:
36 minutes; 19 ppg; 7 rpg; 1.5 apg; 0.5 stl; 1.5 blk; 2 to
Rasho Nesterovic:
12 minutes; 4 ppg; 3 rpg; 0.8 apg; 0.2 stl; 0.3 blk; 0.6 to
Team Totals
Rotation:
240 min.; 109 ppg; 41.9 rpg; 26.8 apg; 6.9 stl; 4.5 blk; 13.7 to
Team numbers taken from a group that hasn't yet played a single game together only provide an indication, a direction from which one should expect this team will go. Bryan Colangelo has put together a group of offensive minded players who like to share the ball. That type of team is what we should be expecting over the course of the season.
If Colangelo has succeeded in finding pieces that will gel into a cohesive team, then the Raptors will be a top team in scoring, a top team in assists, a top half team in rebounding, but a bottom half team in steals and blocks, and an average team in turnovers.
The Raptors should be a scoring juggernaut that could face defensive issues.
It will be up to Jay Triano and his coaching staff to implement an effective team defence in order to take advantage of their superior scoring ability.
The Raptors could become an exciting team like the Warriors that loses many high scoring games or an explosive team like the Suns that never achieves their full potential.
But if Bryan Colangelo and Jay Triano have got this just right, this Raptors squad could be the starting point for Toronto's first pro dynasty team in many years.
But let's just get this team to the playoffs first!
Raptors Coaching Staff
This off season the Toronto Raptors announced:
On May 11, 2009 Jay Triano has signed a three-year contract as head coach.
On June 5, 2009 the hiring of Marc Iavaroni and Alex English as assistant coaches.
On July 1, 2009 the addition of Eric Hughes, Alvin Williams and Francesco Cuzzolin as assistant coaches.
And you thought the fans would need a program to recognize the players this season. There are at least 4 new faces on the Raptors coaching staff this season and only one assistant coach returning to the same job as last season. Just in case you missed last season, or are trying hard to forget, the head coach from opening day has changed too!
Jay Triano
Jay Triano of Niagara Falls, Ontario is the NBA's first Canadian born and trained Head Coach. Taking over from Sam Mitchell as interim head coach on December 3, 2008, Colangelo removed the interim tag on May 11 of this year with a new 3 year contract.
Growing up, Jay Triano wasn't just a one sport athlete. He was a member of the 1974 Canadian Champion Niagara Falls Lions Midget Baseball Team and in college, Jay Triano played for the Simon Fraser University Clansmen in basketball and in football.
And Triano wasn't just a good player; he led the S.F.U. Clansmen basketball team in scoring all four seasons and set 11 school records. Simon Fraser University Athletics honored Triano by retiring his jersey number 12, the first jersey number retired by that school.
In a testament to his athletic abilities, after graduating in 1981, Jay was drafted by both the Los Angeles Lakers and the Calgary Stampeders of the CFL.
Triano played basketball for the Canadian national team from 1978 to 1988 and represented Canada at three Olympic Games. He has also represented Canada at the World University Games 4 times winning gold in 1983 and a bronze in 1985.
Keeping his basketball prospects alive, Jay also played for Brewster-Heights Packing in Washington and was part of their A.A.U. National championship teams in 1985, 1987, and 1988. In Ontario, Jay played for the 1985 Canadian Senior Mens' Championship Team.
Triano started his coaching career at Simon Fraser University as an assistant in 1985 and he took over as their head coach from 1988 until 1995. Triano also was an assistant coach on Canada's National team in 1992 and from 1998 to 2004 he was their head coach.
In 2007, Triano was selected by USA Basketball to serve as an assistant coach of the USA Basketball Select Team and in 2009 he was chosen to head the staff for its summer mini-training camp.
In 2002, under then head coach Lenny Wilkins, Jay Triano joined the Raptors where he has survived for 7 seasons under a plethora of GM's and head coaches to finally earn the head coaching spot for himself.
Marc Iavaroni
One of the Toronto Raptors' new assistant coaches that fans may remember from brief appearances with the team last season is Marc Iavaroni. At the time, Marc was busy providing consulting services to various teams. Translated, he was scouting for a job after being let go by the Grizzles.
Marc started coaching as a graduate assistant coach at the University of Virginia in 1981 and then as an assistant coach at Bowling Green State from 1992 to 1994.
More recently, Iavaroni had 2 years of NBA head coaching experience with the Grizzles and spent 5 seasons as an assistant with the Suns from 2002 to 2007, most of it while Bryan Colangelo was the GM. He has also been an assistant with Cleveland and Miami. It has been reported that Iavaroni is a good defense oriented coach and owes much to his 22-year association with Hall of Fame coach Pete Newell.
Marc Iavaroni played 4 years of collegiate ball with Virginia. A part of Virginia's 1976 ACC tournament championship team, Marc was honoured as a first-team tournament player.
Between 1982 and 1989, Iavaroni played in the NBA for Philadelphia, San Antonio and Utah. He also played a total of five seasons in Italy and Spain.
Jay Triano and Marc Iavaroni are no strangers to each other having worked together in recent years at summer camps in Europe.
There is no question that Marc Iavaroni brings a lot of creditable coaching experience to this year's staff.
Alvin Williams
The Villanova Wildcats standout, Alvin Williams, was the Trail Blazers 47th pick of the 1997 draft. The 6' 5" 185 lb guard averaged 17 ppg in his senior season and started every game for the Wildcats in his final 2 seasons.
Alvin Williams was traded to the Raptors during his rookie season on February 13, 1998 for Damon Stoudamire. Williams promptly went on the injured list five days later after undergoing minor arthroscopic surgery on his right knee. Injury problems plagued Williams and in an interesting twist of fate, a trade to Boston in February 2000 was rescinded on medical grounds.
Becoming a very popular Raptor, Alvin's best years were from 2000 to 2003 when he averaged 11.6 points, 3 rebounds, 5.3 assists, and 1.5 steals in 33 minutes missing only 4 games over those 3 seasons. Williams was a key team leader during the Raptors first 3 seasons making the playoffs.
On November 22, 2004, Alvin Williams had micro-fracture surgery on his right knee effectively ending his career. Two years later, under difficult circumstances, the Raptors released him.
This will be Alvin Williams first foray into coaching since he ended his NBA playing career. At the relatively young age of 35, fans still remember and appreciate his contributions as a player. Also, he should be able to relate well to the younger guys on the Raptors' roster.
Alvin Williams rejoins the team as an assistant coach/basketball development.
Francesco Cuzzolin
Francesco Cuzzolin has a very different background from what one might normally expect in a NBA strength and conditioning coach and Toronto looks to be fortunate in luring someone of his background to North America.
The president of the European Physical Conditioning Association and a professor at the University of Padua in Italy, Cuzzolin has been working with professional and National basketball teams for years.
12 seasons with Benetton Treviso in the Italian Serie A League, 3 summers with the Russian National Team, the Rbk European Big Man Camp, and experience working with the Bulls and Cavaliers during their summer training camps gives Cuzzolin an unusually broad and varied background.
Cuzzolin has already traveled across North America and Europe to meet with Jose Calderon, Chris Bosh, Andrea Barnani, Rasho Nesterovic, and Hedo Turkoglu and has plans to create individualized work out regimes for each Raptor player.
Eric Hughes
Hughes, age 44, returns for his third season with the club, but his first as an assistant coach.
Eric played for Cal State Hayward on a NCAA Division II squad that twice won Northern California Athletic Conference titles. There he also earned a bachelor's degree in physical education.
He got his start in coaching in 1990 as an Illinois State graduate assistant where he earned his athletic administration master's degree in 1991.
On May 12, 1993, Hughes joined the Washington Huskies coaching staff and became a full-time assistant coach in June 1997. After initially coaching centers, Hughes started working with the Huskies' wing players. The Washington Huskies say, "In 1998, Hughes was pivotal in the Huskies first run to the Sweet 16 since 1984."
From 2002 to 2006, Hughes was the Spokane Community College head coach in Washington. There he led the Bigfoot's to the Eastern Region championship in 2005 and 2006 and was named Eastern Region Coach of the Year each time.
Hughes also became the director of summer player development for Goodwin Sports Management in Seattle and created workout programs for a number of current NBA players.
It is expected that Hughes will continue to work with the Raptors' players in the development of their on-court skills.
Alex English
Hall of Fame player, Alex English joined the Raptors on June 7, 2004 as an assistant coach and has been an important stabilizing influence ever since.
English averaged 21.5 points per game over a 15 year NBA career. He was an 8 time all-star and the 1982-83 NBA scoring leader.
His prior coaching experience was as an assistant with Atlanta in 2002-03 and with the Philadelphia in 2003-04. He was a NBADL head coach in 2001-02 for North Charleston.
Micah Nori
Micah Nori was a former Indiana Hoosiers baseball standout from 1994 to 1997. After graduation, Nori worked as a graduate assistant for the Miami (Ohio) Redhawks in 1998 and later as the Redhawk's hitting coach.
Mica Nori first joined the Raptors as an advance scout in 1999 following the completion of the Redhawks season. But Nori returned as a Hoosiers' assistant baseball coach the next season. He continued to work with the Hoosiers' and was named their hitting coach in 2005, not leaving the Hoosiers until after 2006.
There are some minor discrepancies over the years as to when Micah started and what his position was with the team. Micah Nori has apparently been announced in his "new role" as a Raptors' advanced scout in 2000 and 2003.
But last summer, Raptors announced him as director of NBA scouting. And according to the July 1, 2009 Raptors' press release about Eric Hughes, Alvin Williams and Francesco Cuzzolin (and on the Raptors' website management list); Micah Nori has now obtained the title of assistant coach.
Not sure where the official announcement for this "promotion" got to or what his new duties will be. But it looks like he'll still be doing the advance game scouting for the rest of the Raptors' coaching staff.
Suffice it to say Micah's been around the Raptors a long time now and Bryan Colangelo and Jay Triano must like what he brings to the team.
Coaches and Assistants
Just taking a quick look at the backgrounds of the staff that Bryan Colangelo and Jay Triano have assembled it is easy to see that this is a very diverse group of people.
A Hall of Fame player, international experience, multi-sport backgrounds, scouting, college coaching, National program, NBA head coaching experience and a Canadian.
In a recent interview, Jay was asked if he was picking coaches with their backgrounds in mind to fill certain needs. Jay kind of blew off the question, but it looks like a lot of work has gone into creating the new Raptors' coaching staff.
Saying Good-bye the 2008-09 Alumni
When Bryan Colangelo thinks something isn't working, a lot of people find themselves somewhere else in a big hurry!
The Toronto Raptors have been through more personnel changes than a fast food joint since the start of last season. So much so that most of us won't be able to go to a game this season without a program. At $5 a copy, MLSE will be very happy to hear that one!
But we shouldn't forget those who contributed and in many ways made this year's roster possible. Some of these former Raptors may not have made a lasting impression, but all of them contributed something to the team or at least to our entertainment.
Saying good-bye to those 2008-09 Raptor alumni:
Sam Mitchell, the coach who stood up to a bunch of whiny unresponsive veterans and gave fans hope that change was possible. We will miss your fire. You didn't deserve the chants of "Fire Mitchell" last season but why couldn't you learn the Xs and Os and that when your boss tells you to play the rookies, you play the rookies! We know you'll find another NBA coaching job.
Joey Graham, you were a favourite! For all you did wrong and for all you never learned in 4 seasons, the fans still loved to watch you play and chanted, Joey, Joey!
Roko Ukic, we thought you were the second coming of Jose Calderon. And who knows, that could still be true. It wasn't your fault that the Raps through you into the fire before you were ready. Here's wishing you the best of luck in Milwaukee.
Will Solomon, Raptor fans shouldn't forget that 15 point, 11 assist game you gave vs. Miami on November 16. It looked like the Raptors had hit the jackpot. That wasn't your only good game, but it just wasn't enough. Thanks anyway.
page 47_________________________
Hassan Adams, a game log full of zeros wasn't your fault. We never really got to see you play.
Jorge Garbajosa, a good-bye that's more than a day late and a dollar short. But your contract with the Raptors has finally concluded (for salary cap purposes), insurance claims have been settled and you've been resigned in Europe for a while. The team couldn't replace your basketball IQ and toughness at small forward and it cost us a playoff series and 2 sliding seasons. Man, did the Raps ever miss you!
Carlos Delfino, the Raptors couldn't get your name on a contract last season but held onto your rights. You helped the Raps win some games in 07-08 and lots of us wanted you back. Thanks for helping the Raptors get Amir Johnson. Welcome back to the NBA!
Nathan Jawai, having a serious health issue is a scary thing. Sorry it cost you your chance with the Raps. We wish you the best of luck catching on in Dallas.
Jake Voskul, the Raptors wanted a no problem veteran center to come in last season and you did your job. Never played big minutes, always did what was asked. Thanks for your contribution.
Kris Humphries, injuries made you the forgotten man last season but Raptor fans haven't forgotten how well you played at the end of 06-07 and your progress the next year. It's fun watching a high energy player develop. Dallas has picked themselves up a nice player. Good Luck.
Jermaine O'Neal, you were sold as the player who would make the Raptors contenders in the East. It never happened, but it wasn't your fault. Thanks for always giving everything you had to give, even if sometimes you couldn't give us what you would have liked.
Shawn Marion, your time in Toronto was far too short. Just when it seemed you were developing some chemistry with your new mates you're off to Dallas. Thanks for a brief period of excitement at the end of an otherwise disappointing season.
page 48_______________________
Pops Mensa-Bonsu, we enjoyed watching you fly around the court at break neck speed and fly through the air for a board or a block or a dunk. Getting the crowd involved is a good thing. Good Luck.
Jason Kapono, A big thank you for all the excitement at the 3-point shootouts during all-star festivities. It gave us something to cheer for when there wasn't much else worth cheering.
Jamario Moon, we thought you were the answer to the loss of Jorge Garbajosa but that was not your game. You had amazing stats for a rookie with 8.5 points, 6.2 boards, 1.4 blocks, and 1 steal per contest. Please tell us where that went? We wish you good fortune in Cleveland, just not when you're playing the Raps!
Anthony Parker, why couldn't you have been a Raptor 4 seasons earlier. You won enough championships in Europe to last a lifetime! AP was easily the favourite Raptor to have moved on this off season. The Raptors will miss his steady veteran presence. Good luck in Cleveland, just try to have your off nights against the Raptors!
A reminder that playing pro sports offers a ridiculously short career that is often fraught with risks and numerous changes of employer and location. Thank you to all those we enjoyed watching last season and for being part of the team that made the 2009-10 roster possible.
Can the new season just get started already!
By Mark "The Hard Hitter" Ritter…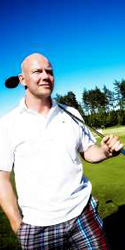 Say what you will about Mats Sundin; today, one of the classiest players to ever don an NHL jersey retired from hockey, and the NHL is weaker for having lost him.
Sundin played 1,346 NHL regular season games and along the way collected 564 goals and 785 assists, good enough for 1,349 points. For the record, that ranks Sundin 25th overall in NHL history, just behind legendary Montreal Canadiens forward Guy Lafleur, who had 1,353 points in 1,126 career NHL regular season games.
Sundin, who was arguably the best player to ever don the Blue and White, will always be remembered as a player who constantly (at least until the whole trade deadline debacle) put the team before himself and a guy who could flat-out play.
Congratulations Mats. With all due respect, with a bride like yours, I think most NHL players would be happy to stay home and be put out to "stud." Enjoy your retirement!
With Mats out of the fold, many Swedish NHL hockey fans will have their satellites tilted towards Tampa Bay in hopes of catching a glimpse of homegrown rookie defenseman Victor Hedman. Hedman has the size and abilities to be a top-tier NHL defenseman, and he gets my early vote as this season's rookie of the year.
You gotta love some Leaf fans. Recently, I wrote a piece warning Leaf fans not to anticipate a great start to the season. October will be tough for the Leafs with games against Ottawa, Montreal, Washington, Pittsburgh, and the New York Rangers, just to name a few. My prediction? A .500 record would be admirable.
Well, it seems Leaf fans don't care what I think; currently, 47.5 percent of all Leaf fans/readers believe the Leafs will go 6-4-2 in October. Go figure!
Sticking with the Leafs, it seems Brian Burke and Ron Wilson have elected to go with three alternate captains for this upcoming season. Francois Beauchemin, Tomas Kaberle, and Mike Komisarek will all be wearing an "A" when the puck drops Thursday night when the Leafs play host to the Montreal Canadiens at the Air Canada Centre.
In the end, it is expected that sophomore defenseman Luke Schenn will eventually be selected to be the Leafs' captain, but for now, Kaberle, Komisarek, and Beauchemin are great selections and should perform admirably. For the record, the Leafs have not employed a captain since the departure of Mats Sundin.
And now, the Montreal Canadiens…disgruntled forward Sergei Kostitsyn has been suspended by the club for refusing to report to the Canadiens' AHL affiliate Hamilton Bulldogs and, as such, has requested a trade. Guess that means Kostitsyn is off the short list to become the Canadiens' captain.
They said it was going to be different in Montreal this season—seems to me the soap opera has already begun…the Captaincy controversy, rumors that Bob Gainey's head is on the chopping block, many NHL pundits questioning the Canadiens' offseason spending, and now this? Oh boy…it's going to be another long season for Montreal fans!
Until next time,
Peace!
by Bryan Thiel…
If you've been keeping score throughout this week, we've made it through the Washington Capitals, Carolina Hurricanes and the Atlanta Thrashers.
We've also been going in order of finish (At least predicted) in this year's Southeast division.
Now we come to a team that I had a lot of trouble placing. Upon further inspection though, the advantage in goaltending may help them stay out of the Southeast basement.
Florida Panthers
2008/09 Record: 41-30-11, 93 points, 9th in East
Additions: Jordan Leopold—D (Trade w/Calgary), Ville Koistinen—D (2 years/FA), Scott Clemmensen—G (3 years/FA), Jeff Taffe—F (2 years/FA), Clay Wilson—D (FA), Steve Reinprecht—C (Trade w/Phoenix)
Subtractions: Jay Bouwmeester—D (Trade w/Calgary), Karlis Skrastins—D (FA), Craig Anderson—G (FA), Nick Boynton—D (FA), Richard Zednik—F (FA), Ville Peltonen—F (FA), Jassen Cullimore—D (FA)
Over the past two seasons there have been a few constants with the Florida Panthers.
On the bright side of things, they've made mid-season pushes to playing spring hockey, culminating in a near-miss on the post season last year by losing the tie-breaker to the Montreal Canadiens.
The down side however, is that they were constantly dealing with questions about their disgruntled franchise defenseman who didn't want to be in Florida anymore.
How the team's fortunes change from that trade however will have the Panthers wishing J-Bo liked getting a tan just a little more.
Hey, ho, see ya J-Bo….
While he may not have made many friends with the way things fell out towards the end in Florida, and the jury may be out on just how overrated Jay Bouwmeester is, one thing is for sure: He's not easy to replace.
Although his stats have been down over the past two seasons, the offensive prowess that Bouwmeester possesses and the vision he has to get the puck out of the zone make him a very special player.
Although Ville Koistenen possesses some offensive gifts, he's no replacement for Bouwmeester. If given the icetime and opportunities, Koistenen could surpass 30 points over the course of a season, but he's a player motivated by ice time and if that shrinks (or he becomes benched) he's proven to let those around him know he's unhappy.
What works in the favor of Koistinen though, is his all-around ability.
Koistinen has been able to utilize his shot at all levels of competition (both in North America and overseas), but he's also moved the puck well at the same time. If the Panthers choose to use Koistinen as a setup to Bryan McCabe's heavy point shot, then the Finn will rack up the assists. Otherwise, his puck-moving and shooting abilities will be perfect to quarterback the second power play unit.
If both Koistinen and McCabe (who bounced-back with 15 goals last year) are used as point men on the powerplays, then expect to see Keith Ballard (who will also assume a lot of Bouwmeester's vacated ice-time) to play set up on the first unit, and Jordan Leopold to get some time setting up the second unit.
With a shortage of quality NHL defensemen, it seems like as good a time as any to give Keaton Ellerby a full-on shot at the NHL.
If Ellerby can slide in on a lower pairing this season and start to learn how to use his size at the NHL level, then the Panthers won't be without a franchise defenseman for long.
Alongside him though, it's a question of who will round out the defense. Bryan Allen still possesses a wealth of potential, but he was sidelined for 80 of a possible 82 games last year due to a knee injury.
If Allen can't get back to where he was, then it's up to Clay Wilson, Jason Garrison or recent draftee Dmitry Kulikov to fill in on the Cats' defense.
To the Kissing Booth or the Tim Horton(s)?
Up front the Panthers have a load of talented youngsters.
Both David Booth and Stephen Weiss led the team offensively (while Weiss also led the team as an alternate captain last year), and they seem to be the perfect compliment for each other: Booth let loose a total of 246 shots last year, connecting on 31 of them, while Weiss led the team with 47 assists.
Nathan Horton will be back and at full strength after a series of injuries took him out of a handful of games last year and will be able to provide the team with a truly balanced presence, easily capable of a 30/30 season (35/35 could be very likely this year).
In the "scoring veteran" role for this team will be Cory Stillman who can still put the puck in the net and create a little offensive as well, despite being 35. Stillman is by far the oldest player on this team however, as youth continues to dominate the Panthers.
In his rookie season, Michael Frolik was able to provide the team with 45 points, and that production can only increase as he slides into a comfort zone on the second line. If he makes the team, Kenndal McArdie will bring a spunky game along with some scoring panache, while Shawn Matthias may get a chance to crack the lower portion of the lineup and utilize his big, power-forward frame—perhaps putting all of that promise into on-ice production finally.
With Gregory Campbell, Rostislav Olesz, Michael Repik, and Kamil Kreps also battling for time and roster spots in Florida, one might soon forget about the few veteran presences littering this roster in the forms of Steve Reinprecht and Radek Dvorak, both of whom can provide some low-key scoring options for Florida.
See my 'Koun skin cap?
Of any of the goalies in the top-ten of shots-against from 2008/09, Tomas Vokoun allowed the fewest goals against of all of them, at just a mere 138. Even more impressive is the fact that he played in the fewest games (59) of any goalie to face 1800 shots or more, and he had the highest save percentage at .926.
Needless to say, Tomas Vokoun played some great hockey for the Panthers last season.
This year, there's no Craig Anderson to rely on.
Over the past few seasons, it was widely believed that Craig Anderson was the best backup in the NHL, and like every man to wear that crown before him, Anderson left this offseason to take his shot at starting in Colorado.
Now, Scott Clemmensen will get his opportunity in Florida, with many people piling on the accolades after last year's virtuoso performance when he replaced an injured Martin Brodeur.
However, let's not get too carried away. The fact is, Clemmensen is 32 and (going into last year) had never played more than 13 games in an NHL season. Also, aside from a 4-game stint in 2003/04, Clemmensen provided disappointing results statistically.
Last year was a different story, as Clemmensen had (by far) his best statistical season. At 32 though, he's relatively untested as a backup goalie (he only broke ten games in a season once) and he seemed to make up for it all in one year.
Maybe playing behind a goalie who doesn't play 75 games in a season will help Clemmensen, and prove that he's more the goalie we all saw last year than the one of the past. Then again, maybe nothing will change and last year could be an aberration.
So what does it all mean…
With all of the youth on the roster, the Florida Panthers still need some experience to go along with that. For a team that has needed homegrown offensive talent for so long, they're on the verge of seeing the fruits of their labor with names like Horton, Weiss and Booth lighting up NHL scoreboards for bigger and bigger numbers.
Defensively there are a lot of questions, and a lot of contributions that need to be replaced. Not just Bouwmeester, but Nick Boynton as well as Karlis Skrastins.
The defensive woes combined with the unknown entity of Clemmensen backing up Vokoun this year could be a very big setback for the Cats.
4th in Southeast
by Bryan Thiel…
After knocking off the top two teams in the Southeast—the Washington Capitals and the Carolina Hurricanes—we continue to move down in the division to a team that not many look to for a surprise.
Perhaps in Ilya Kovalchuk's swan-song in Atlanta, a surprise may be what the Atlanta Thrashers need to keep their franchise winger around.
Atlanta Thrashers
2008/09 Record: 35-41-6, 76 points, 13th in East
Additions
Nik Antropov—C (four years/$16mil), Evander Kane—C (Draft), Tim Stapleton—C (Trade w/Toronto), Pavel Kubina—D (Trade w/Toronto), Anthony Stewart—F (FA), Noah Welch—D (FA)
Subtractions
Garnett Exelby—D (Trade w/Toronto), Colin Stuart—C (Trade w/Toronto), Clay Wilson—D (FA)
The unfortunate thing for the Thrashers, is that they have a very passionate fan base, but the draft picks and promises never seem to materialize for them on the ice.
Last year, Kari Lehtonen just couldn't find a way to stay healthy until the second half of the season. When he was healthy, it was a matter of Thrashers fans wishing he could've stayed that way for the entire season.
While Kovalchuk and Bryan Little (and now possibly Evander Kane) are still around, goal scoring won't be a problem. Look no further than Atlanta's 257 goals (fifth in the East) for proof of that.
It's getting the young defensemen on the same page and the goaltending that seems to be the problem.
A Few New Knees and We're Like Two Peas in a 'Pov
The biggest free agent acquisition for the Atlanta Thrashers was Nik Antropov.
On the bright side, Antropov has been relatively healthy over the past few seasons. On the other hand, it's still Nik Antropov.
Don't get me wrong, throughout his time in Toronto I was one of Antropov's biggest supporters. I wanted him to keep getting his chances so that he could start to turn it around. The thing is, he's not the kind of player that will alter a franchise's fortunes.
That could be Evander Kane, but the big-time scorer from the Vancouver Giants has to make the team first before he can have an impact. If he does make the team, he could be one surprising rookie, as he's gritty and can score, but that's more for another day (read more on Kane here).
If Antropov is put on the right wing of a line featuring Kovalchuk, then we may see his goal totals start to go up a bit if he can get to the front of the net and capitalize on some of the rebound opportunities. Antropov also has the ability to shift to the middle of the ice and centre that line if Todd White's career year of 74 points can't be replicated.
If the problems still persist, the Thrashers always have Bryan Little as an option, but the 21-year-old had a career year with 31 goals in 2009 spent mostly on the right side, so if paired with Kovalchuk expect him to go back to his playmaking ways, but his vision and skill definitely improve the production of anyone he's paired with.
Despite getting older, Slava Kozlov continues to put up the points, however, he has been prone to up-and-down years. Depending on whether his ice time is divided up amongst the younger players on the roster, Slava could go either way.
You also have to consider that Kozlov is entering the final year of his contract and could be more of a bargaining chip to try and lure more young talent to Atlanta via trade, but the big hurdle there is his No-Trade Clause.
From there, the offensive depth in Atlanta is limited.
Colby Armstrong will gut it out in the corners, but he may have reached his plateau point-wise in the 40-45 range. Marty Reasoner's hockey smarts are a great asset to the lower lines, especially when younger players are due for their call-ups, but again he won't break the bank point-wise.
The most interesting returning name for the Thrashers this year could be that of Rich Peverley. Peverly was a virtual unknown for many hockey fans coming into last season. The then-Predator had just 11 points in 46 career NHL games, and following a start of nine points in 27 games, the Predators let Peverley walk onto waivers and into the waiting arms of the Thrashers.
From there, Peverley was outstanding potting 35 points in 39 games including three three-point games early on in his Atlanta career. Learning if that was just the benefits of a new environment or if Peverley is truly a late-bloomer, will be big for the Thrashers this season.
There Ain't No Bog'in Down Tobias
Although the Thrashers surrendered the second-most goals in the league (280) last season, there is a bright spot.
The newly acquired Pavel Kubina is the only defender over 30 on the Thrashers' roster.
Kubina (who won't be nearly as physical as Garnett Exelby) is going to offer the Thrashers a settled and experienced puck-moving defenseman, and a big shot from the point that will help even more on the power play, which converted at a 19 percent clip last year.
Throw into that the fact that he can tutor Zach Bogosian on the offensive nuances of the game—even though the rookie had a successful 19 points in 47 games last year—and the fact that Ron Hainsey had 39 points in his first Atlanta season (18 on the powerplay), the defense is already starting to look better and more offense-oriented (which bodes well when you can get the puck to your high-scoring forwards).
After that, there are two other big, attention grabbing names on the Thrashers' blueline: Tobias Enstrom and Boris Valabik.
Enstrom struggled for the first half of the season, only putting up 11 points for the Thrashers. However, after a two-point game against Colorado in late February, Enstrom went on to post 20 points in 22 games. If Enstrom can rediscover that touch early in the season and keep it going for the length of the year, both Thrasher power play units will be unstoppable on the back end.
Valabik, meanwhile, is that big presence that every blue-line needs, as he could prove to be a valuable big body for the Thrashers if he can stay away from dumb penalties and sharpen up his skating.
If anyone gets in to trouble or doesn't pan out this year on the back end, Anssi Salmela is still waiting in the wings after three points in nine games following the trade deadline last year, while Noah Welch is also there to offer the Thrash some depth.
I'll Leht-You-En on a Secret
Guess what, it was because of Kari Lehtonen that the Thrashers were so dangerous late last season.
Although his start to the year (2-5-2, 3.44 goals-against) was disappointing before succumbing to injury, once the calendar flipped to 2009, there was no stopping Lehtonen.
From January onward, the Finn posted a 16-14-3 record after the first day of the New Year, which included three and five-game winning streaks. Lehtonen was also able to drop his goals-against from 3.39 to 3.06 in that time frame, and raise his save percentage from .902 to .911.
If Lehtonen can play like that and get fluid scoring and sound defensive play ahead of him, there's no telling how well the Thrashers could do (if they can hold that over the course of a season).
The big issue would be how the backups play behind Lehtonen. Johan Hedberg is heading into his fourth season with the Thrashers, but has had trouble capitalizing on his opportunities.
Given the chance to start after Lehtonen's injury early last year, Hedberg was able to win three-straight to begin his hold on the reigns, but following that, he floundered for a while until winning five-straight towards the end of the year.
For Hedberg, it'll be finding that consistency behind Lehtonen that will be oh-so-important to the Thrashers this year.
Ondrej Pavelec (who many think will one day unseat Lehtonen) didn't fare well either, going 3-7-0 in just 12 games, at one point losing five-straight after winning two of his first three starts, but hopefully the seasoning will help, and if Pavelec is called on once again this season, in the event of injury, he'll be all the more ready.
So What Does It All Mean?
It's a cliché to say it comes down to goaltending, but unless the Thrashers get consistent, healthy efforts out of Lehtonen this season, they might be in trouble once again.
A team that features Ilya Kovalchuk is always going to have the scoring, but it's up to the man between the pipes to harness some of that 34-win 2006-07 magic and the defense to mesh quickly and play well at both ends of the ice.
Third in Southeast
by Bryan Thiel…
Each year the Hurricanes do something to surprise, and this year looks to be no different.
Carolina Hurricanes
2008/09 Record: 45-30-7, 97 points, 6th in East, Swept in Eastern Conference Final by Pittsburgh
Additions: Andrew Alberts—D (2 years/FA), Tom Kostopoulos—F (3 years/FA), Aaron Ward—D (Trade w/Boston), Jay Harrison—D (1 year/FA)
Subtractions: Patrick Eaves—C (Trade w/Boston), Frantisek Kaberle—D (FA/Buyout), Dennis Seidenberg—D (FA)
The Carolina Hurricanes surprised a lot of people last year by going deep into the playoffs as the sixth seed in the Eastern Conference.
Not only did they have to overcome the legendary Martin Brodeur and the New Jersey Devils, but the "Cardiac 'Canes" also overcame the Eastern Conference-leading Boston Bruins on their way to a Conference finals appearance.
The 'Canes did it on the strength of guts, last-second wins and big-time contributions from players not really known for those kind of gifts, but in the playoffs that's how you win.
The fans in Carolina are hoping that those gifts didn't fall by the wayside over the summer.
Ward-ing off the doubters…
Cam Ward is the best goalie in the NHL that nobody talks about. Ward posted a career-high 39 wins last season after putting up 37 a year before, while allowing the fourth-fewest goals against of goalies in the top ten of shots faced.
What's even better is that he saves his best for last, as he continually gives fans the performances they crave in the playoffs.
While Ward seems to be good for 35-38 wins per season right now (40+ is not out of the question), the Hurricanes know that Ward won't be able to do it on his own.
While Michael Leighton won't be required to shoulder much of the load for Carolina (of course barring injury), he's an ideal candidate to play 13-15 games per season in place of Ward. Since coming to Carolina, Leighton has really rediscovered himself after some very troublesome (and very brief) stints in Columbus and Philadelphia.
Although not world-beating numbers, Leighton will bring the 'Canes a consistent, steady effort every night, having only allowed four goals or more in four of 19 games last season (and two of those times were against Pittsburgh and Washington, offenses which any goalie would have trouble with).
With a quiet, yet confident starter and a backup who can step in and shine from time-to-time (Leighton also stopped the Capitals 38 times and the Sharks 37 times in winning efforts last year), there are no questions between the Hurricanes pipes.
There ain't no Staal-in' on this ride…
Speaking of underrated and overlooked, Eric Staal posted his second career 40 goal season last year, after posting 38 in 2007/08. Along with that, Staal was again the forward of note on the 'Canes, leading the team with 14 goals on the man advantage, and ranking amongst the league leaders in game-winning goals with eight.
Rod Brind'Amor will be back for his 10th season with the Carolina Hurricanes and looking to re-establish himself as one of the best defensive forwards in the game after a career-low -23 last season.
Rod "The Bod" played in 80 games last year after coming back from a torn ACL late in the 2007/08 season so there should be no doubts about the longevity of a man with two-straight 51 point seasons and one of the strictest workout regimes in the NHL.
In a case of "getting better with age," Ray Whitney led Carolina with 77 points last year, and just eight games away from 1000 for his career, he looks to have no intention of slowing down in hopes of his fourth-straight 20 goal campaign.
The most interesting thing about the Carolina Hurricanes however, is that they're the pound of the NHL. Unwanted bodies such as Tuomo Ruutu, Sergei Samsonov and Jussi Jokinen have been shipped in over the past few seasons and the moves have been met with snickers from around the league.
But during that time the 'Canes have gotten the only signs of life from Samsonov in years, and he could be primed for his first 50-point campaign since 2001/02. Ruutu became the second-leading goal scorer on this team with 26 last year, and while Jokinen was no world beater, his 11 points in 25 games may be what he needs to revitalize his career as silly as that may sound.
I swear it's something in the water.
How else do you explain why Matt Cullen's only two 20-goal seasons (and two career-high 49-point seasons), and Erik Cole's 15 points in 17 games happened in Carolina, when they've struggled in other markets in recent years?
It'll be interesting to see if the gritty Chad LaRose can replicate last year's career season, but if not he'll offer plenty of sandpaper alongside Scott Walker, while Tom Kostopoulos brings some grit as well.
While the 'Canes are chock-full of veterans and reclamation projects, they do have some youth of their own: Brandon Sutter had a bit of a rough first year in the NHL (especially after that hit by Doug Weight), so he still has a ways to go before establishing himself at the NHL level.
Zach Boychuk is another player that has Carolina management and fans excited, while Drayson Bowman will receive some much-needed seasoning in the AHL with Albany this year.
A few new Gleaming additions to an already solid Corvo…
On the powerplay, Carolina's two biggest threats return in Joe Corvo and Joni Pitkanen.
Despite a slow start from Corvo, he rebounded to lead the Carolina defense corps in points with 38—one of four 30+ point defensemen for Paul Maurice and company.
The loss of Dennis Seidenberg's 30 points may sting for a little, but overall the 'Canes have gotten better defensively.
In re-acquiring Aaron Ward the 'Canes gain a solid defensive defenseman who is going to help out in front of Cam Ward on the penalty kill, while Andrew Alberts brings a big, strong low-pairing presence to the 'Canes.
If Tim Gleason is allowed to shoot the puck more (his 61 shots last year were his lowest total in four seasons), he'll tack on a few extra goals and offer up a bit more offense, and Nic Wallin will continue to play a smart game from the backend.
Getting back to the powerplay, Pitkanen should be good for at least 35 points as he looks to get back to the 40-point plateau he reached in Philadelphia.
The biggest need falls to whomever is expected to replace Anton Babchuk's 16 goals from last year, but a youngster such as Bryan Rodney could surprise if given the opportunity.
So what does it all mean…
Right now, the Carolina Hurricanes will be hard pressed to consistently compete with the likes of the Washington Capitals offensively. However, they do have their share of dangerous forwards, a goalie that's carried them to a championship before and a defense that, while not overpowering, can put up points if the replacements can do their job (Their top four defensemen point-wise were only outscored by seven other top fours last season).
Looking past the obvious scoring factors up front, the Hurricanes have the advantage in net and if the new faces on the blueline can step up and replace the production, their blueline is solid.
Although many aren't expecting them to, the Hurricanes relish the role of the Dark Horse and they'll be hungry to give the Capitals a run for their money.
2nd in Southeast
Hot Monday in Toronto only meant one thing, Maria is back in town. Looking mighty fine and in good form, Maria advanced to the second round by disposing of a fellow Russian (girl I think, well you be the judge). Maria, or legs, as we like to call her (reminds me what a French Canadian fellow once told me about Maria "She's got long legs, almost as long as last winter"). Paolo Cescato, T.O. Sports photographer, was at the Rexall Centre and took some shoots too. All, if not most of the Canadian Babes, I mean tennis players, lost. I really like the looks of Heidi El Tabakh, and once her tennis game catches up to her looks, she'll do just fine.
Before the Maria match, there was an friendly waste of timer, with the chair ump being some annoying guy from TSN. The offensive minded Martina Navartilova, I think that's how you spell her name… was in fine form. Can't blame an old dyke for sticking around the game for so long, especially when there's so much young, good looking pussy around. Also Seles, "The Serbian Shriek", I think she might be an American now, got enshrined into the Rogers Cup hall of fame, whatever that is. Anyway, I'm looking to spend a few more days checking out the action and the hot tennis babes at the Centre (No I'm not an old dyke… hey anybody got a cold one? I'm dying of thirst over here… where's the cold BEER guy when you need him!!