by Murray Crawford…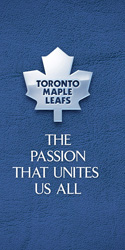 Dear Torontonians,
Hi, I used to be one of you, I used to ride the subway to work and not give anyone around me the time of the day. I used to go to the Sunset Grill for breakfast, the original one on Queen Street. I used to complain about the garbage bins and I still hate mayor Miller. I remember exactly where I was and what I was doing when Joe Carter hit that walk off home run against the Phillies. I still hate Vince Carter with every fiber of my being and yes Gretzky that was a high stick.
But above all I used to be the type of Leafs fan that mercilessly ragged on a player I thought was not doing his job. Most recently that has included Nik Antropov and before him Aki Berg. But there were others Larry Murphy, Andrew Raycroft, Jason Blake and Owen Nolan to name a few. That was part of being a Leafs fan, this bizarre concept that I had the right to make it difficult for one of those players to be in Toronto.
Well I have since moved away from Toronto, to the Canadian cultural opposite in fact in rural Alberta. Sure out here we get down on players who we perceive to under perform, but I'm close to Edmonton so that more means we get down on the players who reject the area, for example Dany Heatly, Chris Pronger and Mike Comrie. That last one is a funny one because he just came back and there are still some hard feelings.
But what I have learned is that I can be a Leafs fan and have patience. That I can give a guy a second chance and that I don't want to make his life miserable for missing a check or a one-timer. I speak of course of the new addition to the Leafs Phil Kessel. He's only 21-years-old and already he's become the great white hope for the Leafs. You put this much pressure on a kid and he is bound to fail, especially in a market the size of Toronto.
It's not that I doubt his ability as a player; I think he has a chance to do some good things for the Leafs. It's just I don't want the entire GTA to get down on this kid for a perceived violation of Maple Leaf hockey.
Yes we sacrificed a lot to get him, two first round picks is a steep price to pay, especially in this league that puts a premium on draft picks. While some say this year is a shallow draft, in comparison to recent ones I'd believe it, but it still has Taylor Hall, who is a great prospect. People point to the times we sacrificed first rounder to get Tom Kurvers and Wendel Clark. Yes those picks turned out to be Scott Niedermayer and Roberto Luongo, but everyone assumes the Leafs' brain trust would have had the intelligence to draft these players; I'm looking at you Luca Cereda.
Let's get something out of the way, Kessel will not be a fighter. I know Leafs fans get a hard on for guys like Wendel Clark and Gary Roberts but that's not the type of player Kessel is. So let's just shed that notion that he should drop the mits or go all Darcy Tucker on us, because when he does get gritty it should mean something and when he doesn't we shouldn't jump on him.
I'm not trying to make excuses for a kid who hasn't had a minute of Leaf's ice time yet but can we all please agree to ease up on him and not run him out of town at the first sign of trouble. Look what happened with Larry Murphy, we all ragged on him for being a mediocre, at best, skater. We ran him out of town, all the way to Detroit, where he won a Stanley Cup.
Yours truly,
A former Torontonian
By Murray Crawford…
The Doc has come a long way from his early days in a Denver suburb. Drafted fresh out of high school he toiled in the minor leagues until he was 24. He was a September call up in 1998; he flirted with a no-hitter in just his second career start, until he allowed a home run with two out in the ninth inning.
Roy Halladay has been the face of the Jays ever since. Winning a Cy Young in 2003 and going to five all-star games, he's been the most dominant pitcher north of the border year in, year out, and often the most dominant south of the border.
"It would be something if you had five guys like that (doc)," Cito Gaston said. "As far as people pitching like that, but that's never going to happen."
But what separates Doc from his competitors and his teammates is his passion for the game. He plays for the moment every pitch is as important as the last. Maybe that has something to do with his demotion all the way to the bottom.
In 2001 his brief audition with the big team was cut short, and he was sent all the way back to single A Dunedin to work out his mechanics. Within 2 months he was playing AAA in Syracuse and it wasn't long before he got to come back to Toronto, more determined that ever. But above all he was consistent.
"A big part of being consistent is having the same approach, and not letting things affect the way you look at games," Halladay said. "That's always been important for me."
He's been great when it counts and he's been consistent whenever he's not on the DL.
"I think Doc likes the being right in the action and when it's a big game he's going to go out and give you all he has," Gaston said. "Any time he goes out on the mound he's going to give you all he has."
He is noted for his focus and his determination; he is not a talker on the bench, nor a communicative teammate before a start. But when he kicks and fires his cutter, fastball or curveball he is determined to have it be the perfect pitch he wants.
The argument over who is the greatest Jay pitcher comes down to only a few players, not counting short term players like Roger Clemens, guys like Dave Steib, Jimmy Key and Pat Hengten are all included in the conversation with Halladay.
But few are ever considered to be more than his peer.
Photo by Paolo Cescato www.cescato.com
By Murray Crawford… Much like the scene at the OK Corral Roy 'Doc' Halladay stood victorious. He allowed only a single run over nine innings and defeated his one time protégée A.J. Burnett 5 – 1 at the Rogers Centre.
It was the Jays' first true test of the season, after going up against the likes of the Cleveland Indians and the Baltimore Orioles they had yet to meet a team of any importance, specifically the Yanks or the Sox.
"When you win it always feels good," Gaston said. "I hope we can continue to have crowds like that, it feels like old times."
The crowd was hot, all 43,737, A.J., A-Rod, even Melky Cabrera wasn't spared from the taunts, jeers, boos and catcalls.
Burnett was just not up to the challenge, in the fourth, after allowing Rios to double; he walked two straight batters and then gave up a two run double to Scott Rolen. Rod Barajas then hit a sacrifice fly to shallow right and Lind was allowed to go. He didn't beat the throw, but catcher Kevin Cash couldn't handle the throw and the third run crossed the plate.
When he Rolen stepped up to the plate he wasn't exactly in the best of statistical situations. With the bases loaded some fans were a little nervous about an 0 for 18 hitter representing the Jays first chance at a run.
"I was?" Rolen said in joking reference to his slump. "I'm not a numbers guy I hate the numbers, I'm about the competition."
"In order for us to win Scott's got to do what he did tonight and he stepped up, he knows that," Gaston said.
Burnett's return to Toronto was highlighted in the bottom of the eighth when, on a 2 – 2 count he threw a fastball. A Fastball that Aaron Hill caught all of and sent to left-centre field for his ninth homer run of the year.
Tonight may have been all about the pitching matchup but the fans were all about having fun, several fights, a couple of ejections and one of the loudest 'Yankees Suck,' chants the Rogers Centre has heard in years.
A fan even threw a foul ball back onto the field. It was an A-Rod foul ball and this action received a rousing chorus of cheers, and no ejection.
A-Rod's night was full of listening to the fans give him the business, but he didn't make it easy on himself, going 1 for 3 and an error that cost his team an easy double play.
Another ex-Jay was in the lineup tonight for the Yankees, former farmhand Kevin Cash was starting in place of Jorge Posado.
By Murray Crawford…

With no season on the line and talent evaluation at the forefront the Rock showed up, like they hadn't all season, Saturday, April 18, night at the Air Canada Centre.
The visiting San Jose Stealth had already punched their playoff ticket. The Rock, with nothing to play for but pride showed coach Jamie Batley that they do listen and they are getting better with a resounding 15 – 11 victory. The difference was the transition game.
It proved to be where the Rock were most effective, something Batley brought to the team and has been working on all year.
"I think it's really the way this game should be played at the pro level," Batley said. "I think they finally learned it. You don't just run up the floor you've got to be in a certain position and you've got to make a certain decision."
Batley's coaching seems to be sinking in, the Rock are no longer the crackerjack team that former coach Greg Clark had a tough time getting a consistent performance from.
"I think you saw the team that I've seen at practice all year, the team we thought we had," Batley said. "This is the team we think that we have, that buries the ball on offense, that plays decent defense."
For former Rock stalwart Colin Doyle this game was a chance for the single season points record, needing nine points to break John Tavares' record of 115. And he made a valiant effort. He got his fifth point of the night with one minute to go, and cherry picked the rest of the game. But it was not to be he finished with 111 points.
Near the end of the game, when it was obvious that the Stealth had no chance at a comeback, Doyle cherry-picked, standing in the right slot area and waiting for his opportunities.
"We didn't talk much about that (the record) before the game," Stealth coach Chris Hall said. "You don't want to get away from your team strategy. Certainly at the end there, when we knew the game was lost, that our mission was to try to get him the ball."
In the Stealth's first trip to the ACC Lewis Ratcliff and Luke Wiles rolled out the welcoming matt, but scoring a combined six goals and 11 points. Ratcliff had four goals and Wiles had two. Josh Wasson, Craig Conn and Rob Marshall added two goals each, while Bill McGlone, Blaine Manning and Jason Clark had a goal each
In just his fourth game Wasson had two goals and an assist, bringing his season total to five goals and 9 points. But he's part of a logjam at his position, right side forward, with Jason Crosbie and Craig Conn also capable there.
"I'm just excited to be back in the lineup, happy to be out there running around," Wasson said. "Getting a chance to play and just trying to make the most of it."
"We tried to get some guys in the lineup, you know Wasson who we've been trying to get in the lineup all year," Batley said. "We know he's a great player and he shows it every time he plays. We had to get him in the lineup."
With the box lacrosse season now at a close in Toronto attention now shifts to the newly formed Toronto Nationals, who start training camp on May 3.
But Batley won't be there, he's got his own summer job already, and he's been very successful at it. He's heading back to his hometown of Peterborough to coach the Lakers.
"I'd like to take all the best players," Batley said about whom he wants with him in Peterborough. "I don't care that I have John Grant or if I have Scott Evans, those guys know that I want hard workers too. I want guys who work hard.
The other question is around the future of Rock goalie Bob Watson, the 39 year old; now the elder statesman of the team had one of his rougher seasons, allowing 191 goals.
"I think I'm still in good enough of shape, mentally I just got to figure out if I want to do this grind again," Watson said. "Summer's off, I'm coaching a young son, no plans to play."
The Rock managed to pack the house like they hadn't all season either, 15,252 fans made a last ditch effort to see the Rock this season.
By Murray Crawford…
For a game that started off based around the small ball the ending was much more powerful and much more dramatic.
Lyle Overbay came up to bat with two outs and Jose Bautista on first and sent the 1 – 0 Dan Giese offering to deep right-centre to seal the game and give the Jays a 4 – 2 win in the twelfth inning Saturday afternoon at the Rogers Centre.
"I was either going to pop that straight up or hit a homer," Overbay said. "I was glad it went the way it did."
Considering most of the runs came via small ball; bunts, sacrifices and steal, it was an entertaining way to send the fans home happy.
"A lot of games end in home runs," Jays manager Cito Gaston said. "You either win with home runs or somebody walks someone in or ends in a sacrifice fly."
Cito added that Overbay's performance puts a big decision on him if he'll start Overbay tomorrow against the left handed Dallas Braden.
The Jays first run came courtesy a fielder's choice from Travis Snider, and their second run was set up after a sacrifice bunt from Rod Barajas.
The A's produced runs in a similar manner, Ryan Sweeney scored in the first after a sacrifice by Jason Giambi and he scored again in the sixth after a sacrifice fly from Orlando Cabrera.
Tallet pitched five and a third, but his game almost ended after his second pitch. Sweeney hit a line drive at Tallet's head. Tallet moved in time to have it bounce off his shoulder. He then picked up the ground ball and threw it into right field. His error put Sweeney at third and Giambi's grounder to Scutaro brought Sweeney home.
"It got me in the left pinky," Tallet said. "When I picked that ball up and went to throw it, it's hard to throw the baseball when you don't have feeling in your hand."
Cito started employing the small ball with a sacrifice bunt in the bottom of the fourth. With Adam Lind on first, compliments of A's starting pitcher Trever Cahill's third walk of the day, Bautista laid down a bunt and moved Lind to second. Then Cahill walked the bases full, putting Overbay at first.
Travis Snider grounded a ball to second, Oakland got the runner at second but wasn't able to turn two, allowing Adam Lind to score the Jay's first run.
The next batter Cahill faced was Marco Scutaro, who he plunked, loading the bases up again. But Aaron Hill grounded out to short, and from deep in the whole Orlando Cabrera gunned down Hill and ended the threat.
A Woodstock delegation was at the game, waving their flags high. Here's hoping things get better for that poor community. A crime stoppers tip appeared on the jumbotron for any knowledge about Victoria Stafford.
The dome was criminally closed on such a nice day it would have been a good time to let the sunshine in. 21,698 showed up, Inside away from the nice weather.
By Murray Crawford…
It's the start that no one saw coming, and with the offense firing on all cylinders it has been a promising start to the 2009 season for the Toronto Blue Jays.
Promising because they have seven wins and three losses heading into Thursday's matchup against the Minnesota Twins, but also because they've had a good road trip to start the season. Yes it wasn't that far away but four and two on the road heading into Thursday's game is a way to start.
While it's mostly been the emergence of young hitters, the likes of Travis Snider and Adam Lind, pitching has played a role. The Jesse Litsch injury could be a blessing in disguise; I never really liked this guy's stuff anyways. Now guys like Scott Downs will be given a chance, and for my money there isn't much difference between what those two are capable of. But the revelations are in rookie Ricky Romero who has had two great starts, some hitters may catch up as the season progresses, that's typical, but he's kept the Jays in every game. And Scott Richmond, who has fewer earned runs than Roy Halladay right now, again it won't last but it's a good way to start.
The common requirement of the Jays pitching staff is that they have to keep the Jays in the game. They don't have to be dominant; they have to be good enough not to let the opposing team's offense get an insurmountable lead. That's Cito Gaston's coaching style. Point in case is 1992 when Jack Morris had 21 wins, did you ever wonder why he didn't receive the Cy Young award, these days 20 wins pretty much guarantees Cy Young consideration? He had a 4.04 ERA, not exactly Cy Young numbers.
Cito doesn't win by pitching, Cito wins games 9-8 or 15-12, which may play well for a while but the rotations of Boston and New York can silence an offence pretty quickly.
This weekend's home stand against the Oakland A's will be a good one for the Jays. The A's are a rebuilding team right now and Jason Giambi is far past his prime. The A's have been struggling in mediocrity so far this year, and don't have high expectations.
With mostly 1:00 p.m. start times, there will still be competition with playoff hockey, but since Toronto has no one to really cheer for right now, why not cheer for a team that has a real chance of making noise.
by Murray Crawford…
This year, in Toronto, there will be lacrosse no matter how the Rock fare in their remaining two games.
Lacrosse is taking over BMO field six times this summer as Toronto now has a professional field lacrosse team to add to its sporting world. The Toronto Nationals have six home dates between May and August.
And judging from the roster this team will be a joy to watch play. Rock fans will be familiar with Colin Doyle, Lewis Ratcliff, Phil Sanderson and Stephen Hoar. It's their new teammates that will make the difference.
Getting Canadian lacrosse legend Gary Gait to come out of retirement was a minor coup in and of itself. When Canada won the World Lacrosse Championship in 2006, its first in 30 years, it was a Ray Bourque-esque moment.
But helping him achieve this goal was the World Lacrosse Championship's first team all-star John Grant Jr. How good is Grant Jr.? In 2007 he was named MVP of two of the three lacrosse leagues he played in, the National Lacrosse League and the Major Lacrosse League. As well his NLL team, the Rochester Knighthawks, and his Major Series Lacrosse team, the Peterborough Lakers, won their league titles, and he was named MVP of the title game, for the NLL, and the series, for the MSL. He is a beast with the ball, an unstoppable force that drives to the net and creates chances better than any player of his generation.
He's even got a great supporting cast. Peterborough Lakers teammates, Shawn Evans and Ryan Cousins are joined by one of the sports more promising young stars, Brodie Merrill. Evans is a personal favourite, we used to work together at a restaurant in Peterborough, but he plays with tenacity and ferocity, highly emotional player but highly effective.
Normally when you think expansion team you don't think immediate results, but judging from the roster and their abilities this has to be one of the more promising upstart franchises.
Even their head coach has a solid pedigree. He was a coach from day one in the NLL and has been involved in some capacity with the Canadian national team for the past four world championships.
Now this is field lacrosse, which is significantly different from box lacrosse, what the Rock play. The positions are similar to those of soccer and defenders have much longer sticks. There is a substantial amount of field behind the net where the ball is still in play. The play clock goes longer, 60 seconds as opposed to 45 seconds. There is also a two-point line, 16 yards from the goal line. They've even adopted another basketball-esque rule with buzzer beater shots. A shot released before time has expired can still count as a goal.
While lacrosse fans like myself will be spending sometime indoors watching the MSL season. I suggest getting some fresh air, enjoying the summer breeze as the sun sets over downtown Toronto and watching some of the games greats try to bring a championship to Toronto, something that no professional sport has been able to do since the Rock won in 2005.
by Murray Crawford…
Sometimes all it takes is one player with a hot bat.
On Wednesday night, at the Rogers Centre, Miguel Cabrera had that hot bat. His two home runs gave the Detroit Tigers their first win of the season, beating the Toronto Blue Jays 5 – 1.
Cabrera's two were all the offense the Tigers needed as his three run home run in the first was upstaged only by his deep bomb in the fifth. His fifth inning blast bounced off the facing of the second deck before settling on the field below.
But the deep ball didn't only come from Cabrera alone as Brandon Inge hit his third home run of the young season. His third homer in as many games is the first time since 1954 that a Tiger has accomplished that feat. Records don't go back prior to then.
Jays' starter Jesse Litsch seemed to have a blemish of some kind in every inning he pitched. His only three up three down coming in the third inning. But homers in the first, fifth and six and runners in scoring position in the second and fourth spelled a rocky start for the 24-year-old. He was pulled after the sixth for Jason Frasor, who then proceeded to get three quick outs.
"Three home runs, that's self-explanatory," Litsch said. "Cabrera hit two sinkers, and Inge hit a cutter. So it was all fastballs, they were just up in the zone."
Even Litsch's five strikeouts were undone by the five earned runs and three home runs.
Not helping matters was that the Jays bats went silent for the first time this season. After a late comeback the night before, and a shelling on opening day the Jays managed just six hits and a single run.
"We had a chance to get back in the ball game but we didn't do that either," Jays manager Cito Gaston said. "Just one of those nights we've got to put behind us and move on."
No runs after the first, and only three hits after the first. Marco Scutaro had the best night, going 2 for 4 with a double.
Cabrera showed his offensive flair early on with a three run blast on his first pitch from Jesse Litsch. His first of the year, to left field, gave the Tigers an early 3 – 0 lead. Litsch followed it up by striking out the next batter he faced, Carlos Guillen.
Back to back doubles to start the Jays half of the 1st, Marco Scutaro followed by Aaron Hill. Scutaro's run put the Jays on the board, and down 3 – 1.
The Jays even got the bases juiced in the first with none out. But Adam Lind grounded into a fielders choice, Aaron Hill being put out at the plate, and then Scott Rolen hit a fly ball to right field. Josh Anderson camped underneath, got the out and then gunned down Alex Rios at the plate, getting the double play and ending the inning.
"I'll take my chances on doing that every night and see what happens," Gaston said referring to loading the bases with none out.
The Jays got their chances but just couldn't capitalize. The core of the lineup just went cold, the bottom third of the batting order didn't get a hit, or even a walk.
On a night when the beer was flowing and you could catch a buzz as well as a fly ball, unlike Tuesday night, which was a dry night at the dome, there was a sparse crowd, with only 12,145 in attendance.
The Tigers Curtis Granderson caught the last out, a deep fly ball from Lyle Overbay. Granderson went crashing into the wall to close the game and silence any hope of a comeback.
Photos by Paolo Cescato
by Murray Crawford…
Do or die doesn't have the same connotations it once did in Toronto. What used to mean, claw for every inch, now means, good effort but we're rebuilding so we'll try harder next year.
Coming into April 3 the Rock were in this very do or die situation. In a three way race for the final playoff spot in the Eastern Division with three games left a win over Boston would've gone a long way to leapfrogging Rochester and Philadelphia.
But it was not to be, the team is still rebuilding, and maybe next year will be better. Any hope of a playoff run was all but dashed with a 14 – 13 loss to the Boston Blazers at the Air Canada Centre.
Their 62 shots weren't enough, Bill McGlone's best game of the season, 2 goals, wasn't enough; it just wasn't enough when they needed more than enough.
"We had to play with some intensity, we're fighting for our lives, playoffs," Rock head coach Jamie Batley said. "We didn't play that way in the first half, we turned it around and had some more heart in the second half."
Boston cemented their playoff positioning; it's just a matter of time before they punch their ticket. Daryl Veltman's hat trick and two goals from each of Dan Dawson, Gregg Downing and Matt Lyons all but shut the door on the Rock's playoff chances
Luke Wiles contributed as much as McGlone, with two goals and six points.
Batley's half time talk with the Rock seemed to have work to start the third with two unanswered goals in the opening 7 minutes. Including a highlight reel worthy McGlone goal.
While on the penalty kill he picked his way through four defenders, ran behind the net and tucked the ball in behind Boston goalie Anthony Cosmo's right shoulder.
"I still don't know if it was a goal," McGlone said adding what was going through his mind when he scored it. "Hurry up and faceoff so they don't challenge it."
He followed it up with another, flying through the crease. It was at first disallowed but Batley threw the flag. The replay showed that McGlone never touched the ground and the goal counted.
"Second one I thought Batley threw the flag kind of quick," McGlone said. "I was like 'that's a pretty stupid challenge,' but after the replay it was a goal."
Jason Crosbie almost broke out of his goal-scoring funk too, with a tiptoeing goal from beside the crease. But Blazers head coach Tom Ryan threw the challenge flag and the goal was called back.
Crosbie's first goal in four games would have brought the Rock to within a goal, but less than a minute later Downing scored to widen the Blazers lead to three.
With just two games left to go next week's road game against the Philadelphia Wings is for all the marbles. A win form the Rock and their slim playoff chances still exist, anything short of that and it's another rebuilding year for a Toronto team.
Photo by Paolo Cescato www.cescato.com
by Murray Crawford…

It's hardly an understatement to say that the Toronto Rock game was over by five minutes into the second quarter.
But three penalties in five minutes, and down two men for two of those minutes, is a situation that decides most games.
"That was huge, that was the real turning point for us in this game," Rock goalie Bob Watson said. "We kind of threw a couple different looks at them, kept them guessing, and we just seemed to stay one step ahead of them.
For those five minutes the visiting Knighthawks didn't score a goal. Quite the opposite as the Toronto Rock's Rob Marshall and Bill McGlone added shorthanded goals of their own.
The Toronto Rock managed their first win against the Rochester Knighthawks this season, and their first consecutive wins of the season, with a 16 – 10 manhandling of Rochester on March 21 at the Air Canada Centre.
"I think it has to be three before it's a streak, we're not quite there yet," Batley said. "But hey we got a big weekend coming up."
In a game that showcased two of the NLL's all time best goalies it was hardly a low scoring affair.
In fact Knighthawks goalie Pat O'Toole looked shaky and never got comfortable, allowing 15 of the 16, the 16th was an empty netter. He was replaced with two minutes to play by backup Ben VanEvery, far too late in the game for the grizzled veteran.
The offensive explosion came from numerous Rock sources, five goals from Lewis Ratcliff and three goals and three assists from Luke Wiles. Craig Conn and McGlone each chipped in two while Marshall, Nick Carson, Peter Lough, Stephen Hoar had a goal each of their own.
"All in all this would have to be our best 60 minutes," Batley said.
While Jason Henhawk scored 3 goals and had two assists, and Shawn Williams had 6 assists and seven points to put up the fight for the Knighthawks.
Since Batley took over as head coach the flow of the offence has changed significantly. This can be seen in the changing role of Jason Crosbie, who has 371 career goals as a Toronto Rock. Since Batley took over he has had 5 goals in 8 games.
"We've got shooters on this team that can shoot the ball, we don't need more of those guys," Crosbie said. "So, you know, just (I'll) be the secondary scoring option."
Any game between the Knighthawks and Rock would be incomplete without a fight. It took 58 minutes but finally the Rock's Scott Campbell and Troy Bonterre dropped the gloves.
Bonterre won handily, at 6'3 he's got a bigger reach, than Campbell's 6'0, and after three haymakers to the melon Campbell turtled and the referees stepped in.
The win gives the Rock a faint chance of a playoff spot. With 5 games left on the schedule winning out the season would give them nine on the season.
"We know as a team that every game is a must win to get in the playoffs," Batley said.
Photo by Paolo from CESCATO Studio