By Michelle C. Williams…
Shaq might don a superman tattoo but Kobe is the real superman in the NBA. Who else can escape rape charges, in house fighting and former ball hogging ways and be unharmed reputation wise?
I love to criticize him but yet I would offer up my savings at BMO to persuade him to become a Raptor. It'll never happen though because his ego can't fit in little ol' Toronto. And why would it? It's the same ego that sent Shaq running to Miami and made Phil Jackson call him uncoachable.
And no matter what I can't really see Mr. I Changed My Number Just 'Cause leaving L.A. He has no reason to. He has the rings and celeb status in Hollywood. Why would he ever need to change teams? And being trading will probably never happen to Kobe because while other players are recognized as a commodity by their team, Kobe is recognized as the team. Period.
But how is it that this self-proclaimed loner has been able to remain a superstar on the court? Simple.
This year's co-All-Star game MVP is still able to produce his best NBA seasons to date. And while some may still choose to hate on him, his presence on the court has to make them eat their words.
At the same time it's easy to hate on him. He used to love to play the victim role. If anyone can remember watching him on Beyond the Glory (Fox Sports Net), he explained how he has never fit in like we were supposed to feel sorry for him. He talked about moving to Italy as a kid and then moving back to Philadelphia and continued to say that when he first got the league he was an outsider. He wasn't into partying like the other players. Now, of course, we realize that he was more into having sexual relations with homely hotel attendants than clubbing with the team.
Either way, after the truth came out, the real Kobe began to show (tattoos, blinged out pierced ears and all) and that's when I began to really appreciate him. Forget the rape charge and ball-hogging, Kobe is an I-Will-Not -Lose type of person. When he cried when the Lakers run for a four-peat were squashed in 2003 by San Antonio in the second round we saw that Kobe doesn't like losing.
This season, watching the new hottest match up in the NBA, the Celtics and the Lakers, on Christmas day made it seem like the Lakers could have at taken it to game seven during the NBA Finals last year. One can only assume that Kobe is setting up for a comeback this year and a repeat of league MVP.
Presently his three rings make him the closest in his generation of players to channel Michael Jordan's supreme being. Doesn't the fact that a criminal case didn't destroy him but only made him better prove that he's the best? I'd like to see Lebron, Wade or even Shaq recover from a scandal like that. Michael Vick still hasn't recovered from his ordeal and he violated animals not a human.
I think it's time that everyone jumped on the Kobe bandwagon and, even if it hurts, admit that he is the best doing it right now. If only I could trade in every shooting guard the Raptors have ever had to get me Kobe Bryant. It'll never happen so I will continue to hate on him/praise his game from afar. There's just something about him. You can't stand him but you can't hate on his game either.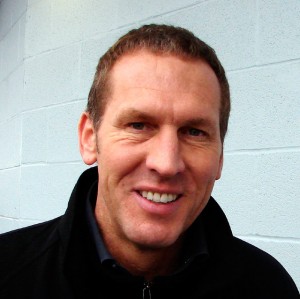 by Michelle C. Williams…
I have been saying since before Vince upped and left us that I could at least play bench for the Raptors. I could have been their Michael "Yogi" Stewart getting a $24 million-6 year contract to barely play. I could have dished out the one or two great passes that Alvin Williams offered up on the rare occasions when he wasn't injured.
There is no reason why most of us fans (or foes) of the Toronto Raptors can't suit up and play. What's the worst that can happen? We'd win a game?
Our record from season to season would give the average fan of another team a heart attack. We don't always suck but we aren't always good. After having a dismal record from 2002 to 2006 we turned around and made it to the playoffs in 2007 and even made a brief appearance in 2008. This season though we're back on the bottom (third from the bottom of the Eastern Conference to be exact).
Our horrible standing has me thinking again that it's time for me to let them know I'm available. The only difference between me and those that have donned the red uniforms (formerly purple) is that I won't need a jock strap (but I will need a sports bra though).
All jokes aside though, I had higher hopes for the Colangelo Era. When he came to us in 2006 I thought he was the best move that Maple Leaf Sports & Entertainment had ever made concerning the Raptors.
Now, two and a half seasons deep, Colangelo's only saving grace would be to drastically shake up the team. Can you say trades, trades and more trades along with a higher calibre coach? I was a member of the We Need to Fire Sam Mitchell club for eons—I wasn't only a member, I was practically the president—but had I'd known that we'd give him the boot just to hire Jay Triano in the interim, I would have picketed to keep Sam.
Yes, the Raptors are the only NBA team in Canada but that doesn't mean we need a Canadian coach. I heart Triano—I do—but more so as Team Canada's former coach, where the pressure to win is obviously less than it is in the NBA.
Bad decisions aside, I still think Colangelo can make it happen. He was with the Suns when they acquired Shawn Marion and Amare Stoudemire and when they freed up enough in their salary cap to obtain Steve Nash who became the league's two time MVP. Colangelo proved himself worthy of being made GM of the team that his father owned and he is capable of earning his keep in Toronto.
In the meantime, Colangelo might want to know that I shoot about .333 from the field so that makes me better than (in no particular order) Nathan Jawai, Hassan Adams and Jake Voskuhl.
If giving me a contract isn't a good idea to Colangelo then maybe a 3 for 1 deal where they'd trade, I dunno, maybe Jawai, Adams and Voskuhl, to make room to acquire one decent player to compliment Bosh's leadership and O'Neil would better suit him.
He could then hire a reputable coach. Preferably a coach with experience in the NBA rather than another NCAA coach like Kevin O'Neill. Good coaching is what put Detroit on top a few years ago. They didn't have superstars and they worked together and won a championship.
And if all else fails, I'm here to serve for my team. For about two slices of Pizza Pizza pizza per game I'd suit up and at least warm the bench like Kris Humphries.