by Jamie Uyeyama…
So why not take a look at the prospects for the Canadian Olympic hockey team in 2010? I know it is over 6 months from when they will name the team, but Bob Nicholson and others at Hockey Canada have to be at least thinking about it. Let the speculation begin.
Sure Things
I don't know if any explanation is necessary for these guys so I will keep it brief. You can count on Iginla, Lecavelier, Crosby, Thornton, Nash, Morrow, Heatley, Getzlaf, Pronger, Phaneuf, Luongo, and Brian Campbell to be on the team (Scott Niedermayer would be a lock, but I would be shocked if he was still playing at that time). There would have to be something drastic to happen for them not to make it. Something like an injury, huge drop off in play, giving a huge cheap shot to the head of another player, things like that. Oh wait…that happened to someone and he made the team. Think about that for a second. The guy sucker punched a guy in the head and went through all of the things that went along with it. He also suffered a huge drop off in play and still made the Olympic team. This wouldn't be as bad as if Latrell Sprewell was selected to the US basketball team after choking PJ Carlesimo, but taking Todd Bertuzzi was still a really, really bad move. So as long as these guys don't do anything too stupid, they are pretty much guaranteed spots in 2010. That leaves five forwards, five defensemen, and two goalies left to choose for the squad.
"Confidence is high. Repeat, confidence is high."
Shane Doan- Doan is a perfect fit. A guy who has a lot of international experience, still plays at a high level, and doesn't have to play on the first two lines. Canada will be loaded up front with guys who can put the puck in the net, but don't have enough skilled guys who are willing to do the extra. Doan is one of them.
Marty Brodeur- I ALMOST put him on the sure thing. The only reason I didn't is because it is not a guarantee that he is going to be the number one guy this time. As of right now, he is still the guy that you would take if you had to win one game. He is the Tom Hanks of the NHL. Even if he doesn't win an Academy Award, he always is in the running for one. Will he still be that guy a year and a half from now? I think he still will be, but it isn't out of the realm of possibility that he won't be. He isn't getting any younger that's for sure. He's never been a guy who has relied on style to be successful so what happens when his reactions start to take a dive? I don't know when that it is going to happen. It might not happen for another three or four years. Or it could happen in 2009. Or maybe he wants to take a break and concentrating on winning a fourth Cup instead of playing in a physically and emotionally draining tournament? We'll have to see how it plays out.
Marty Turco- If he keeps playing like he did in the playoffs this year, then consider him a lock. If he ever wins a Cup or an Olympic Gold then I think it is safe to say that he will finally be considered a greater Michigan Wolverine than Paul "The Franchise" Fricker. Unless they decide to go with a young third goaltender, Turco will be in the top three.
Simon Gagner- He's easy to forget because he missed almost the entire season last year with a concussion. He's one of the few natural left wingers though for Canada to choose from that is good enough to play on the top two lines. Team Canada always seems to love the guys who have been in the system and he has been in the system for awhile now.
Mike Richards- Not since Woody joined the cast of Cheers has there ever been a more perfect match. He should fit in nicely in a checking role in the first go round with the big boys and could end up being a captain one day. If he had one more good year then he would be a definite. Expect him to have that this year.
Martin St. Louis- A guy who can easily fit in on one of the top lines and kill penalties. Everyone thought he was done a few years ago, but he has kept producing. You can't throw out the fact that he has played for Team Canada a bunch of times. They always take that into account.
Eric Staal- A young elite player who could play center or shift to the wing. Plus, he gets bonus points for knowing how to party.
Robin Regehr- I know he was on the 2006 team and the last World Cup team, but so was Adam Foote. Foote's not the same guy he once was. Regehr will most likely fill Foote's role as shut down guy. There aren't too many players in the NHL that are as good as him at strictly being a defensive presence. And nobody can grow a better playoff beard either. He could donate some of that facial hair to Crosby.
Dan Boyle- There are not enough D men who are right handed shots under consideration for this team. Throw that together with his ability to play on the power play and it looks good for him. The only question is how he is going to respond from his wrist injury this up coming season.
So right there we have our thirteen forwards and three goalies filled up. Obviously the the five d-men so far are big time players, but there are three spots remaining and it is wide open as of right now.
"Mmmmaybe I'll see you later."
There are plenty of guys to choose from for those last three spots. The Canadian defense is in a bit of transition phase with some young guys stepping forward that should one day replace Niedermayer, Foote, Pronger, and Blake. Here are the top candidates to pick from:
Mike Green (who led all NHL d-men in goals last year)
Ed Jovanovski
Brent Burns
Brent Seabrook
Braydon Coburn
Shea Weber
Wade Redden
Jay Bouwmeester
Redden seems to be regressing, so he's out of the mix. Bouwmeester still hasn't distinguished himself even though it seems he has been in the league for about fifteen years now. I would love to pick Jovanovski (especially since he had a career year last year), but he just can't seem to stay healthy. That means it is a fight between the young kids to see who is going to make the team. It really all depends on how they play over the next year. If I was picking the team today I would go with Green, Burns, and Weber (which would also make a great name for a law firm or insurance company).
So here is how I have it.
1st Line: Lecavelier, Crosby, Iginla
2nd Line: Nash, Getzlaf, Heatley
3rd Line: Morrow, Richards, Doan
4th Line: Staal, Thornton, St. Louis
Gagne
1st pair: Phaneuf and Pronger
2nd pair: Campbell and Green
3rd pair: Boyle and Regehr
Weber and Burns
Brodeur, Luongo, and Turco between the pipes.
Think about that first line! I'm not saying that it is a Gretzky, Lemieux, Hawerchuk situation, but you're not going to see too many lines that can match it. Or the second line for that matter. Even the fourth line is ridiculous.
Every team Canada puts out on the ice is a stacked ensemble of talent. The B team from Canada could contend for a medal at every major international competition. 2010 is a huge year for Canadian hockey bragging rights. The games are on our home turf and it could be the last Olympic games that NHL players participate in for a long time. The world isn't going to end if we don't win gold, but let's just say it is in our best interest to do so. You have to like our chances with the team we are going to put out there.
Am I getting too far ahead of myself by trying to pick the Olympic team right now? I probably am. It's never too early to dream though.
For more you can check out his blog Top Cheddar at www.topcheddar.com.
by Jamie Uyeyama… It's officially time to start taking a closer look at Pete Carroll and his motivational abilities. I don't imagine it is too hard to get your team of former High School All Americans ready to play against the Auburns, the Ohio States, or the Oklahomas of the college football world because you don't have to remind them the type of challenge it will be. But it is now pretty obvious that he has some difficulty getting his guys up for the not so great teams.
Anyone can see that wherever USC goes, they walk in with a swagger. They enter a stadium and you can see that they think they are better than you. They think that because they are. They have more speed, they have more ability, and they have fat contracts waiting for a bunch of them in the NFL. Yet, they have found a way to lose to teams that are not even close to the same category as them.
For teams like Oregon State to beat USC they have to play great and USC has to play bad in order for them to win. Really, that is the only way most teams can get it done against USC. Even if USC plays decent, they still have enough playmakers that they will most likely still win. So why has this happened to them so often? Why can't Pete Carroll get his team up for these kind of games after experiencing these losses over the last few years?
It was an electric game to watch tonight. I could've sworn it was a college basketball game out there when they flashed some shots of the crowd. Everyone looked like they were on top of each other.
For a second there it seemed as if this game could possibly join the list of all time celebration backfires. After Mark Sanchez got picked off by some guy wearing a 1980's neckguard and two plays later Oregon State scored, it looked like USC was done like dinner. Then Oregon State missed the extra point, the fans started hopping down getting ready to rush the field, and Mike Riley got a premature Gatorade bath. Then boom…USC scored to get within six.
When Oregon State recovered the on side attempt, it was all but over. The college football season is long and USC will probably win out the rest of the way (they are going to be favored in every game they play), but this is an ugly thing for Pete Carroll and USC. I think a lot of coaches wouldn't know how to teach players who should dominate to not play down to an inferior teams' level. Too bad for USC that Pete Carroll doesn't know how to either.
For more you can check out his blog Top Cheddar at www.topcheddar.com.
by Jamie Uyeyama… Let's get a quick show of hands: How many of you were excited for Mosley vs Mayorga this weekend?
How many of you even knew they were fighting?
That's how far boxing has fell. People barely even know it exists anymore. It's sad how far a once great sport has fallen. But it has fallen and fallen hard. Somewhere around the time when boxing got too greedy for its own good, young people stopped wanting to be boxers. That's always the beginning of the end.
Mosley vs Mayorga is the symbol for everything that is wrong with boxing. It is the main event in a night of fights that should all be considered undercards. It's a hasbeen and a never was squaring off in the ring. It's the kind of fight that would be on the "May Not Be Telivised" portion of a UFC card. That's what all the main events seem like these days with boxing. Unless Mayweather or De La Hoya (who is only a name now, not a great fighter) are fighting then no one other than boxing purists seem to care.
Really the only true fans that remain are the boxing purists. Mixed martial arts has completely usurped boxing's place in the athletic world. If boxing is the sweet science then MMA is Physics, Calculus, and Organic Chem combined. Boxing is the past and MMA is the future.
I don't care what happens in the fight and I don't even know when the next "big" fight is either. It's bad news for boxing because nobody else cares either.
For more you can check out his blog Top Cheddar at www.topcheddar.com
by Jamie Uyeyama… I'm someone who believes in the rituals of tradition. Especially when it comes to sports. I'm not just talking about the history of everyone's favourite teams either. I'm talking about people's own traditions when it comes to playing or watching sports. Maybe every Saturday night you head to the pub to watch Hockey Night in Canada. Maybe you get together with your boys every Saturday and play touch football. Everyone has traditions that are special specifically to there selves.
Watching the Rose Bowl on New Year's Day was a fixture for me and my family every year. We'd go to my Grandma's and meet up with other family and friends and eat a bunch of Japanese food all day while watching the bowl games on TV. It really doesn't get much better than that.
It gradually changed over the years (the get together got a little smaller, I was a lot more hung over), but for the most part the tradition of sitting there with my Dad, my Uncle Kenny, and my cousins never changed. We'd be sitting there chowing away watching the Big Ten take on the Pac 10 in the Granddaddy of them all.
When I was younger it seemed like it was always the same story. Don James would lead the Purple and Gold to Pasadena and the Huskies were a powerhouse. If you lived in BC and you followed college football in the 80's and early 90's it was almost a foregone conclusion that you would cheer for the University of Washington. They were as close to a hometown team as we were going to get and they were really, really good.
My Dad actually sent a couple of players to play at U Dub back in those glory days. One of them won the Orange Bowl and the other ended up winning a National Championship. I even remember having a poster of Huskies playing in the Rose Bowl one year up in my room and my Dad having one that had a picture of Don James and at the top it said, "The Dawgfather".
(I vividly remembering this when I visited my Dad at his football office at school back in the day. My Dad has never been the poster kind of guy so I know he must have got it for free. This is the kind of awesome random poster that you probably couldn't find anywhere these days. If I ever find this poster online then it is going above the mantle next to the Step Brothers movie poster. I know Nicole will be pumped as she reads this in India.)
Well, "The Dawgfather" had an amazing run at U Dub, but since he retired the program has never been the same. This is one of the most proud programs in the nation, let alone the Pac 10, and look at where it's at now. It didn't just happen over night, but it is just sad for me to watch the Huskies these days. They got screwed on the Jake Locker call last week but let's be honest, they were probably going to lose in overtime anyways.
They are stuck in the basement in the Pac 10, they are about to be 0-3 after playing Oklahoma this week, and they are not going to make a bowl game again this season. That's going to lead them to firing Ty Willingham and blowing it up before starting all over again. Thay will make it their fifth coach since Don James left.
What a sad, sad story.
They have a solid recruiting base, great facilities, and a rich tradition. There is no way they should be in the position they are in now. They should be competiting with USC for Pac 10 supremacy. Maybe this isn't for everyone, but for me, college football is a lot worse off when the Huskies aren't good. I hope they get it right with the next coach because I hate seeing them like this.
If Only…
Compared to the Univeristy of Washington, South Carolina is not even close in terms of college football tradition. It's one of the few schools in the SEC that does not have a winning tradition. Probably the only school who has had less success than them in the SEC is Vanderbilt.
Guess who South Carolina lost to last week?
That's right, they lost to Vandy. For the second year in a row! How the hell does South Carolina lose to Vandy two years in a row? This isn't supposed to be your Grandfather's Gamecock's either. They have Steve Spurrier running the show now and they still can't get over the hump and compete in the SEC East. He's not a young man anymore so it's not clear how long he is going to stick around to try and finish the job.
I don't think you can say it's over for Spurrier and that he should call it a career, but losing to Vandy has to make you think a little. If I was a South Carolina fan the big "what if" I'd be thinking about right now is the fact that they could have had the hottest coach in America right now coaching their team. Skip Holtz was originally supposed to succeed Lou at SC but along came Spurrier and then that was thrown out the window.
Obviously SC fans were not too upset over Skip being passed over at the time, but how can it not at least creep into their minds right now. Skip and East Carolina have beat Va. Tech and West Virginia to rise up to #14 in the polls.
And Spurrier and South Carolina just lost to Vandy. If only…
The Biggest Game of the Year
The Ohio State University at USC. The biggest game of the year. I don't care if you're a fan of either team, this is a must see game.
Is Beanie Wells really healthy? How much is Terelle Pryor going to play a role in this game? Won't it be too hot in LA for Jim Tressel to wear his sweater vest?
There are a ton of questions going into this game and most of them are directed at Ohio State. Even if all of the answers are positive for Ohio State, they still will be in tough to win this game. The spread is 11 for USC. If I'm picking the spread, then I'm going to say Ohio State. Too bad the spread doesn't count in real football. USC should win the game.
My only beef with games like this is that they don't happen often enough. Unless traditional rivals meet in their own conference, it is way too rare that we get a chance to watch national powers play each other in a game of this magnitude. This is what college football should be about.
I want to see Florida play Oklahoma during the regular season. I want to see LSU play Texas at the new Dallas Cowboys stadium. These kind of games are the reason I love college football. They don't have to play these teams in the first or the second game of the season either. Teams have 12 game seasons now so they can play Central Michigan and Utah State as warm ups before they play one of the big boys.
It's obvious why they don't do it. Nobody wants to get beat up before they play in their own conference and they don't want to lose and hurt their national title hopes.
Well, so what. Every team should have at least one out of conference games for the fans every year. It's the least they could do for the people who worship at the shrine of their school's football team.
Will they ever do it? I don't see it happening. Until then we will just have to appreciate the rare opportunities we do have to watch a game like this. So Saturday night I'm going to sit back, relax, and enjoy every minute of it. Then wait a couple of more years until another game like this comes along.
For more you can check out his blog Top Cheddar at www.topcheddar.com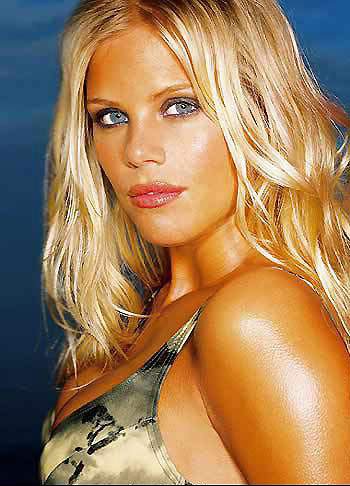 by Jamie Uyeyama… There are only a few athletes walking the Earth who will forever be known as legends in their respective cities. Tom Brady is one of those athletes. He's already a legend in Boston and even more than that. He dates one of the most beautiful women in the world, he's hosted Saturday Night Live, and he's been on the cover of GQ. You could almost put him into another category all together. There is no other athlete who is in his same class.
A guy like that, he must be invincible, right? All evidence suggested so prior to this season. It took less than one quarter for that notion to be completely debunked. The three letters that no fan ever wants to hear about their star player in any sport:
ACL.
ACL means it's over. Your season and possibly your career. Even for those that come back, not everyone comes back the same as they were before. Those are a crushing three letters.
A torn ACL for Tom Brady means that Matt Cassel has to take on the Clarice Starling role in Hannibal. He's basically in a no win situation just like Julianne Moore was. Jodie Foster won an Academy Award for Silence of the Lambs and the film also won for Best Picture. There was no way that Julianne Moore was ever going to sniff that kind of success with Hannibal. This is like that situation except instead of Julianne Moore, imagine that the producers cast an unknown actress whose last starring role was in her high school's production of Grease. That is pretty much the situation that Matt Cassel is in.
Matt Cassel hasn't started a significant football game since 1999 when he was in high school! He never even threw a single touchdown in college. This is the guy that is replacing Tom Brady?
(On a related noted, who could have ever predicted that Matt Cassel would be starting for the Patriots while the two guys he backed up at USC, Carson Palmer and Matt Leinart, are in way worse football situations. This must make Pete Carroll's head want to explode. Leinart is riding the pine in Arizona and Palmer went 10 0f 25 for 99 yards and an interception in week one. Everbody plugged these guys in as future top ten quarterbacks in the league, which makes this whole scenario even more bizarre. Palmer looked like a perennial Pro Bowler until he….tore his ACL. Uh oh Tom.)
A lot is riding on Matt Cassel's performance this season. There are a lot of veterans on New England who have a short window left in their careers to win a Super Bowl. He has to deal every day with that kind of pressure. He also has Bill Belichek's and Scott Pioli's reputation as a football geniuses riding on his shoulders.
When they picked Cassel four years ago in the draft, it was basically a big "F-you, we're smarter than you" pick. How else is there to interpret it when they drafted a guy who never even started a college football game? Has there ever even been another player in the history of the modern era that has been drafted without ever starting in college? When you take a chance like that it is a statement that you think you know more than everyone else.
I know all Patriots fans are wishing that they could just cancel this season like they should have done with Hannibal. In the NFL, the show has to go on though. So Matt Cassel has no choice but to move ahead and just do as good of a job as possible replacing Tom Brady. Hopefully it goes better for him than it did for Julianne Moore.
For more you can check out his blog Top Cheddar at www.topcheddar.com
by Jamie Uyeyama… I usually like to tie a story in with a movie reference so everyone can get a better grasp of what the story is trying to say. This time there is no need to bring a movie into the mix. Maybe because I know that no movie or pop culture reference could really compare to what just happened for the 2008 University of Toronto Varsity Blues. No reference could possibly do it justice.
49 in a row.
Over 6 years of not winning a football game. Wow, that's a long time. Some players went through their entire college careers without tasting a win. Honestly, I cannot even imagine working through that. There is no other game that challenges athletes both mentally and physically like football. For that reason, there is no other game where a win is more rewarding and for that same reason there is no other game where a loss is as disappointing.
I remember when the losing streak was first brought to my attention. I was finishing up my college football career in BC and was watching the ticker on the Score. I saw a score flash by the screen and it was 82-0 nothing for some team in the OUA over U of T. Needless to say, I was completely blown away. In my mind, that was a score you only see when you are playing Rookie skill level on Madden. It's a freaking video game score!
I remember the following weeks and seeing similar scores on the ticker. Just seeing these scores on TV was surreal for me. I've been around a lot of winning football teams and have been a part of a couple of losing ones as well, but I had never seen anything like what was happening at U of T. Football wise, I didn't know how to relate to that.
In February I became a coach at U of T so I really didn't have a choice but to relate to it in someway. As an outsider, I didn't know what to expect coming in. What I saw surprised me. I saw a good coaching staff that was dying to help these kids out. I saw some legitimate football players competing on the field. I saw players working their asses of to get better each day.
I saw hope.
From February until now their have been some changes on the staff, but the passion to win and improve was continuing to build. Every day was a work in progress, but you could see things formulating that made you believe. It didn't matter what the media or anyone was saying about the team. The people involved in the program had all dived right in and they all truly believed.
Neil Hayes is the author of a book that tells the story of the De La Salle football program in Concord, California and their incredible 151 game winning streak. The title of the book is When the Game Stands Tall. It goes in depth into everything about the program and in my opinion it showed a lot of things that are great about the game of football like discipline, work ethic, and camaraderie.
On Monday night the Varsity Blues, the bizarro De La Salle, displayed a bunch of other things that make football great. Players fought through injuries. They fought through adversity. They played for each other. They never gave up. They believed. They won the football game.
There was a certain magic of how it all came about.
It was a wonderful feeling for the players to achieve something that they haven't felt in a long time. I am so proud to be a part of the program and I'm definitely excited to be a part of a brighter future for 2008 Varsity Blues. More than anything, I'm proud that I got to play a small role in a night where the game stood tall.
For more you can check out his blog Top Cheddar at www.topcheddar.com.
BLUES WIN! BLUES WIN! BLUES WIN!
by Jamie Uyeyama… You know what I hate? I hate that there are things in the States that we Canadians can't get up here. Why can't we have Milky Way when we want it? Why can't we have a Jack in the Box drive thru open late after the bar? Are we not good enough to get ESPN or HBO?
It's just not fair.
Sure, we have ketchup chips, Coffee Crisp, and Timmy Ho's, but are you telling me you would not trade all of these things for chance to buy a slice at Sbarro every time you go to the mall? I would in a heartbeat. (Ok, maybe I wouldn't include the ketchup chips in the deal.)
The sad thing is that Americans tend to take all of the things we call our own and it's not even a blip on the radar to them when something like MTV eventually makes its way to us in Canada. They even take our celebrities!
That's kind of the way it works. You can't blame anyone for reaching for the fame and fortune that exists down south, but it's nice to have some celebrities that we can claim all to ourselves… at least for now.
So with that in mind, here are the top ten women who, as of right now, are only available to Canadian audiences.
10. Dina Pugliese
If you live outside of the T dot then maybe you are not as familiar with Dina as everyone around here is (she hosts Breakfast Television on City TV in Toronto). I got a chance to first see her as the host of Much Music's VJ search and my immediate reaction was, "Where the hell has Much Music been hiding this girl?" CHUM should can Leah Miller and her gargantuan cranium and get Dina involved in Much Music more. I think she might be over the age limit to appear on a music channel, but we can all make an exception.
9. Sugar from YTV
I know what you guys are thinking, but she's actually 28 years old. She was the first kinda sorta celebrity that I encountered when I moved to TO and let's just say she has grown up a bit from here days of introducing Pokemon.
8. Sarah Meehan
If you've seen her on Drive This on Hardcore Sports Radio and the Score then you know that she's smart, hot, and likes sports. What else is there in life?
7. Natalie Brown
Is there anything worse than the promotion of terrible shows on CBC during the Olympics? I almost stopped watching the Salt Lake City Olympics because of the ads for Tom Stone. This year at least they had one promo that didn't make you want to flip to NBC when they showed Natalie Brown in a show called Sophie. Will I ever watch a full episode of Sophie? Ummm, no. But I might stick around for a minute or two because of Natalie Brown.
6. Eva Avila
Winning Canadian Idol is the kiss of death for a music career. I'm sorry to say that, none of the winners have ever gone on to anything greater than having modest success in Canada. Even worse is that if you win you will forever be linked to Ryan Malcolm. Who ever thought winning something would be a no win situation? At least Eva Avila will be able to stick around longer than most Canadian Idol's based on looks alone.
5. Sara Orlesky
The Canadian version of Erin Andrews. In other words she is probably about a 7.5 but moves up to a 9 because she is a sports reporter.
4. Jessi Cruickshank
You know how there are some girls who might not catch your eye the first time, but they just start to grow on you? That's Jessi from MTV Canada. Maybe it's the red hair. Whatever it is, she just wins you over.
3. Lauren Toyota
First of all, there is no way her real last name is Toyota. She definitely changed it for television purposes. She is definitely half Japanese though and everybody knows I've got nothing but love for all halfers. She is presently the host of Going Coastal on Much Music and the cool thing about her is that she can't be classified as a traditional beauty. She is a lot closer to a Suicide Girl than a girly girl. Not going to lie, I think that is what I like most about her. Oh yeah, and I did I mention that she is half Japanese?
2. Sitara Hewitt
Who would have guessed that an actress from CBC's Little Mosque on the Prairie would be on this list? Well, I guess anyone would have guessed it if they saw what Sitara Hewitt looked like. If she lived in the US then she would definitely be featured in the Maxim Hot 100. I'm officially nominating her to replace Mena Suvari in next year's edition. Actually I'll take anyone over Mena Suvari, but if it is Hewitt then that would be even better.
1. Hannah Simone
There are a select few people who are destined to leave Canada for greater things and those same people are the ones that you don't ever want to leave. Hannah Simone is one of those few. She's just too damn good to be on Much Music. Too good looking and too smart. That means that one day we won't get to see her on Canadian TV anymore. So savour the flavour while it lasts. Kind of like a bag of ketchup chips.
For more you can check out his blog Top Cheddar at www.topcheddar.com.
Jamie Uyeyama… You have all seen the movie Hoosiers, right? It's about a small town team in Indiana that against all odds won a state title. It might be the greatest underdog story of all time. Everyone loves an underdog. We love Rudy and we never get tired of the 1980 US Olympic hockey team. Everybody loves the Cubs too. The "lovable losers" are tough not to pull for. How can you hate someone who never wins?
No wonder everyone all over the world loves Canadians. We're always looked at as so nice, polite, and friendly where ever we go. Traveling Americans will even put a Canadian flag on their backpack just to get treated better. That's right, other people wish they were as liked as much us!
Canadians are the ultimate underdogs to everyone. We are pillars of sportsmanship and class in the competitive arena. You have no choice when you always come up short. You can see frustration on the faces of our athletes who continue to finish without medals. You can sense the pressure they must feel by the weight of the entire Olympic team putting up a giant bagel so far. It's incredibly difficult as a Canadian to watch and I feel for each and every competitor who is trying to live up to unrealistic expectations.
You see, the story is the same as it always is for Canadians in the Olympics. We sit at home hoping for the best from our athletes often without knowing what they are up against. I know everyone gets pissed watching an event and seeing a Canadian breaking a Canadian record yet still finishing 6th.
Shouldn't we expect more than just making the final? Can't we better than that?
The answers are no we shouldn't expect more and yes we can be better. The only way we can be better though is to increase funding for Canadian athletes. That means that the government needs to give more and Canadian corporations needs to chip in more as well. We landed the 2010 games in Vancouver and the government was forced to increase funding but it's just not good enough. It's like giving a two dollar raise to someone who makes minimum wage. Sure it helps a bit, but not compared to what everyone else is making.
I had a chance to hang out with my buddy Tom the other day for the first time in a long time. We used to train in the off season together for football and since he is done with his football career he has been staying in shape by competing in jiu jitsu. He actually has a purple belt now and has won quite a few competitions. He even has an MMA fight on his resume. (Check it out on youtube. It is hist first match and he gets the guy to tap with a kimura in the first round. Just take a look at him, he is a beast out there.)
He always seemed like a perfect fit to compete in MMA but he never pursued it after that fight. When I asked him why he said it was because if he really wanted to be good at it, he would have to quit his job and devote all of his effort towards fighting. He knew if he continued to fight doing the same amount of training he does now, he would never be able to beat the guys who did it full time.
This is the dilemma that most Canadian Olympic athletes face. They are part timers competing against full timers. It doesn't matter what kind of talent you have when those are the chips you are dealt. The days of Olympians being considered amateurs are over. Most countries provide everything for their athletes to make sure they can just concentrate on just being an athlete. They don't have to work at a job just to sustain their training expenses. Canadians do not have that luxury.
It's no different than our college athletes who can't receive full scholarships in Canada. They have to work so they can have the opportunity to compete. And that's just wrong.
It all adds up to us not even being considered in the same category as those "lovable losers" in Chicago. We are more like the Clippers. Content to just show up and do just enough to be there. It's almost as if the Canadian government's stance towards the Olympics is that "we're just happy to be here".
Well…that doesn't cut it. It doesn't cut for everyone watching at home hoping for a breakthrough from a Canadian to just to earn a medal and it doesn't cut it for the athletes giving their all against individuals with a competitive advantage. Those individuals are given more money for coaches and training than our athletes could only dream about.
Right now we are the Hoosiers, hoping against hope for someone to go past their limits and shock the world. That is what athletic achievement would be for most of our athletes right now, a big shock to the world. We have these expectations of what we want our athletes to accomplish and I'm sorry to say that it is completely unrealistic.
As Canadians, we have never needed a miracle on ice. Just a miracle on the track, in the pool, or in the summer in general. On occasion we have experienced those kinds of miracles by some exceptional performances by some outstanding athletes. Maybe one day our athletes can win on a regular basis by giving them the funds they need to compete with the rest of the world. Until the government does that, we shouldn't expect much more than what we have gotten in Beijing. Then we can begin to find out what it's like for other countries to not like us so much.
For more you can check out his blog Top Cheddar at www.topcheddar.com.
by Jamie Uyeyama…
I get that everyone loves an underdog. People want to see a feel good story. It makes for good entertainment and I told everyone last week how I feel about them. Is it a feel good story though when a guy becomes champ by beating someone like Rampage Jackson?
I don't think so.
Rampage has the kind of personality that can help blow up MMA on a whole new level. He is hilarious and is all about huge slams and knocking people out. I just don't get why so many people love Forrest so much when you have someone like Rampage around.
If you took a survey of fight fans and asked them if they would rather watch a fighter who routinely knocks people out or a guy who can "really take a punch", who do you think they would pick? I have no problems with anyone cheering for Rocky to beat Ivan Drago, but this is not in any way like that at all. If it's someone going against the Yankees, the Lakers, or Barry Bonds then I am all for the underdog. A hated person or team is asking to be rooted against. Not Rampage though. That just doesn't make any sense to me.
If that wasn't enough for me to be upset now that Rampage is no longer champ, it came out that two of the judges gave the first round to Forrest. How could a guy who got dropped win the round? I wouldn't say a fix was in the works but scoring that round in favour of Forrest is an embarrassment to MMA. I wasn't too excited about Forrest winning in the first place and I was even less jacked after hearing about that.
Former Ultimate Fighter winner ends up winning the title in the best division in Mixed Martial Arts. It makes for a nice story. Here is to hoping that the story ends with Rampage knocking him out in the rematch.
by Jamie Uyeyama…
I saw something magical last week. It's something that I have only experienced first hand a few times in my life. I saw flags waving, heard cars honking, and witnessed pure joy from a group of fans that celebrated the first European Championship win for Spain since 1964. These people completely took over the corner of College and Bathurst. They celebrated while stuck in this state of euphoria and it was awe inspiring to me. I'm sure there were a ton of people walking or driving down College Street who thought they were absolutely nuts. The only thing I was thinking was how bad I wanted to experience that feeling.
A lot of people grow up and have teams passed onto them. Fathers (sometimes even their grandfathers) were attached to a certain team or two and in turn shared those experiences with their sons or daughters. In other words, some people don't have a choice of who to root for. It's either handed down to them by their family or it's their way of life in their town, city, or country. Kind of like how people in Buffalo must cheer for the Bills. It's no different than growing up in Sparta and having to leave your mother. You have to do it or you might as well leave town. It's the rules.
I grew up in Vancouver as a Canuck fan. For good or bad (mostly bad) they have been my team and always will be my team. Along the way I also fell in love with the mystique of Notre Dame football. I was 12 years old and I got caught up in the thrill ride that was the 1993 season. The Irish kept on winning and I kept on soaking in all the lore that surrounded the football team and the university. It was all going great until the number one ranked Irish were upset by Boston College a week after taking down previous number one Florida State. Notre Dame ended up number two in the polls and my heartbreak has continued ever since. The Canucks and the Irish have both teased me with the hope of a championship and every year they have given me more disappointment.
That doesn't mean I've given up though. I still have that crazy dream every year that one of them will finally break through and I'll get to be the guy celebrating on the streets. I'll never give up that dream. I just want to know at least one time in my life how that feels. The greatest feeling in the world as a sports fan.
For some people, a team can be their everything. They might leave you early some years and they might disappoint you, but they always come back. Your girl might walk out on you and you might drift apart from your friends, but your team will always be there.
At least that's the way it's supposed to be.
Basketball fans in Seattle thought that was what it was supposed to be like. For 41 years, the Sonics were always there for them. It didn't matter what happened during their day or what was happening in the city, the Sonics were a constant in their lives. It was something that people in a city could all share together. Anyone from any walk of life could be a part of the Sonics family and everyone was accepted.
So, how could the Sonics leave?
Politics. Greed. Those are just a couple of reasons why Sonics fans are feeling the exact opposite of what Spanish fans felt last week. I realized something the other day. As much as it hurts for your team to lose, it doesn't even compare to what it would be like to lose your team. You never give up on the team and the team shouldn't give up on you.
I should have learned a long time ago that it isn't always that way. David Stern and the NBA gave up on the Sonics and their fans. The Sonics had a rich history in Seattle. They had Hall of Famers play for them. They won a championship! Now, that's all gone. They are leaving like they were never there. Sure, people will remember. But those memories will now be accompanied by feelings of anger or sadness. That's not what a team is supposed to do for you.
The city was able to broker a deal that enabled them to keep the name, history, and team colours. What does that matter if there is no team to accompany those things? Eventually Gary Payton and Shawn Kemp will be a distant memory and that championship will be all but forgotten.
Having your team win a championship is what being a fan is all about. It is what we all want to feel. Fans know in their hearts that it will never get better than that and that no one can take that feeling away from them. They will be able to keep that feeling with them forever.
Unless you're a Sonics fan.
If you're lucky to be old enough to have experienced that one championship in 1979, then that feeling is gone. That formerly great memory will always be clouded by the fact that your team isn't there anymore. They are gone and they aren't coming back. How does that make me feel as a sports fan? It makes me want to puke.
For more you can check out his blog Top Cheddar at www.topcheddar.com.